The Latest: EU parliament launches action against Poland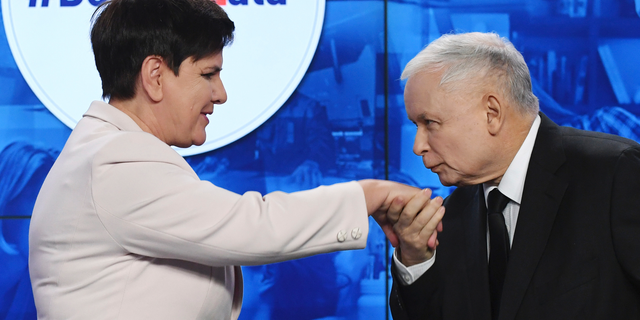 WARSAW, Poland – The Latest on the EU's action against Poland (all times local):
3:05 p.m.
European Union lawmakers have launched action against Poland over concerns that the government has compromised the independence of the judiciary and risks breaching fundamental European values.
In a resolution adopted Wednesday by 438 to 152, with 71 abstentions, the lawmakers triggered the first stage of a so-called rule of law procedure against the Polish government.
The procedure could lead to the suspensions of Poland's EU voting rights.
The assembly's Civil Liberties Committee must now draw up a legal proposal to formally request that the mechanism — known as Article 7 — be activated due to a "clear risk of a serious breach" of EU values.
___
1:45 p.m.
A member of Poland's ruling party has lashed out during a heated debate in the European Parliament, accusing the EU of waging an illegal "crusade against Poland." Ryszard Legutko also targeted the German media, accusing them of holding an "anti-Polish orgy."
In turn, others sharply criticized Poland's direction under its right-wing ruling party, with the parliament's liberal leader Guy Verhofstadt saying the Polish government "has lost its senses." Gianni Pittella, leader of an alliance of Socialists and Democrats, accused Warsaw of showing "scorn for liberal democracy."
The debate in Strasbourg on Wednesday comes amid a standoff between the Polish government and the European Commission, the bloc's executive arm.
The Commission says new laws in Poland undermine judicial independence and the rule of law. Poland insists the EU has no right to interfere.