The Latest: Bank of England worries about Brexit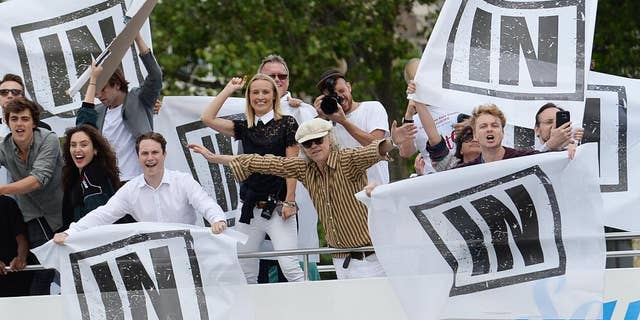 NEWYou can now listen to Fox News articles!
MADRID – The Latest on the British referendum on EU membership (all times local):
1:20 p.m.
The minutes to the Bank of England's last policy meeting show the rate-setters are worried about the economic and market repercussions of a British vote to leave the European Union next week.
At Thursday's meeting, in which they left interest rates on hold, the policymakers said a vote to leave could see households defer spending and companies delay investment. Echoing previous forecasts, it said the pound would like drop significantly, which would push up inflation.
In such a case, the Bank of England would face the dilemma of whether to raise interest rates to lower inflation — but hurt the economy — or leave them low, exposing the country to a rise in prices.
___
1:10 p.m.
The president of the European Commission, Jean-Claude Juncker, says British voters "would be best advised" to oppose leaving the EU.
Britain goes to the polls on June 23 to decide whether to leave the EU or stay.
Speaking in St. Petersburg, Russia, Juncker said a British withdrawal would spark "a period of major uncertainty" for both Britain and the European Union.
He added, however, that he didn't think the EU will be "in danger of death" if Britain goes.
___
11:30 a.m.
Acting Spanish Premier Mariano Rajoy said Thursday he hopes Britain stays in the EU but is unhappy with British Prime Minister David Cameron's brief campaign stop in Gibraltar, which Spain claims as its territory.
Speaking on Spanish National Radio, Rajoy said his government "doesn't like the idea that Mr. Cameron should go to Gibraltar" but insisted that what is being debated is whether Britain stays in the European union, "as I hope it does."
Cameron is making a two-hour visit Thursday to Gibraltar to seek votes to keep Britain in the EU in the June 23 referendum. Spanish media said it is the first visit to Gibraltar by a British premier in nearly 50 years.
Spain ceded Gibraltar's sovereignty to Britain in a 1713 treaty but has persistently sought its return ever since.