Thailand youth soccer coach may face charges for getting team trapped in cave
Legal challenges may await the 25-year-old coach who led a dozen members of his youth soccer team into a Thai mountain cave that later flooded and trapped the group -- the threat of criminal charges looming even as the team remains stranded and rescuers continue desperate efforts to free them.
Col. Komsan Saard-an, chief of Mae Sai Police Station, declined to rule out negligence charges Tuesday for Ekapol "Aek" Chanthawong, who led the group of 12 boys on the excursion into the Tham Luang Nang Non cave complex in northern Chiang Rai province.
"I decline to answer this issue for now," Komsan told Khaosod English. "We have to study the matter carefully first."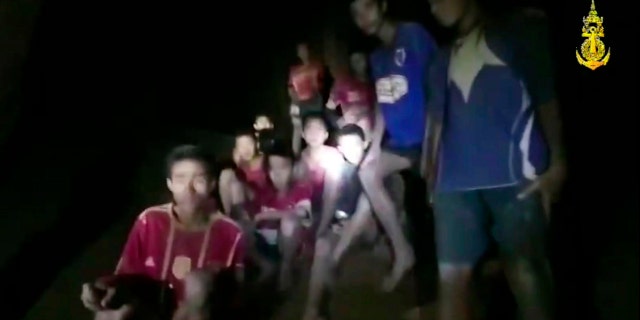 The 12 boys and their coach were trapped in the cave for 10 days before rescuers reached them on Monday. Officials said the boys, aged 11-16, and Chanthawong were mostly in stable medical condition and have received high-protein liquid food.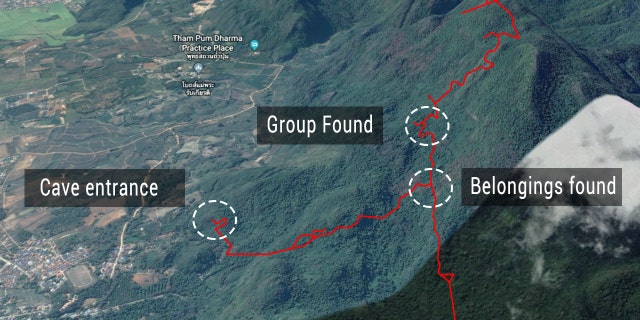 Video released early Tuesday by the Thai navy showed the boys in their soccer uniforms sitting on a dry area inside the Tham Luang Nang Non cave above the water as a spotlight from a rescuer illuminated their faces.
The soccer team has been known for going on adventures together, with past trips including cycling and visiting waterfalls, family members have said.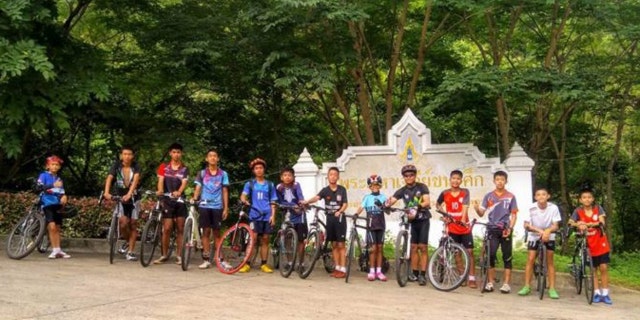 A Thai criminal law attorney told Khaosod English the team's coach probably won't face charges because he didn't appear to intend to put the team in danger.
"In my opinion, he had no intent," lawyer Ananchai Chaiyadech said. "Before they went inside, the rain hadn't started yet. And they went there often, so they must have thought there wouldn't be any problem. The law also looks at intent."
THAILAND YOUTH SOCCER TEAM, COACH FOUND ALIVE COULD WAIT MONTHS TO BE RESCUED
The incident, which has captivated Thailand and drawn international attention, has led many observers to question whether the coach should face charges for his role in the saga.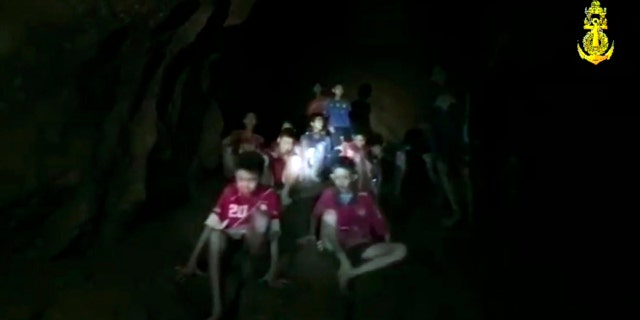 "The coach has got to take responsibility for the children and his decision to lead them into the cave during a time when it is known that the caves are flooded," Peter Gadd wrote on Facebook.
But others said the coach is a hero for keeping the children alive so far.
"How easily People are falling in to the PRE-judgement mode, when there is sooo little to be known about the whole thingy! Nobody really knows what was going on but the Boys trapped in that cave," Hermann Khun wrote on the Khaosod English Facebook page.
"Maybe they should launch an enquiry, then wait on the outcome, and apply lessons learned," Peter Dan wrote.
THAILAND YOUTH SOCCER TEAM, COACH FOUND ALIVE IN CAVE AFTER MASSIVE SEARCH, OFFICIAL SAYS
As police debate charging the coach, Thai authorities said they are committed to "100 percent safety" when they consider how to get the team and their coach from the partially flooded cave.
Chiang Rai Gov. Narongsak Osatanakorn said Tuesday morning that a Thai Navy SEAL team will make the final call on the evacuation method, and that one method being considered is for the group to be coached to swim using special breathing masks.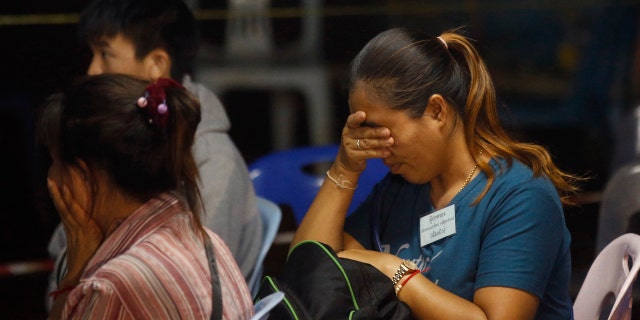 Meanwhile, rescuers will also explore other avenues, such as draining water from the cave and exploring the mountainside for shafts and other entrances to the caverns below.
Thailand Interior Minister Anupong Paojinda said that rescuers will try to pump out as much water as possible, and that the team would have to use diving gear by themselves to get through narrow crevices in the cave.
"Diving is not easy. Those who have never done it will find it difficult, because there are narrow passages in the cave. They must be able to use diving gear. If the gear is lost at any moment, it can be dangerous to life," he is quoted as saying in The Bangkok Post.
Experts have said the safest option could be to supply the 12 boys and their coach where they are and wait for the water levels to drop, which may take months.
The Associated Press contributed to this report.