Texas Rep. Wants Mexico to Return Original Alamo Flag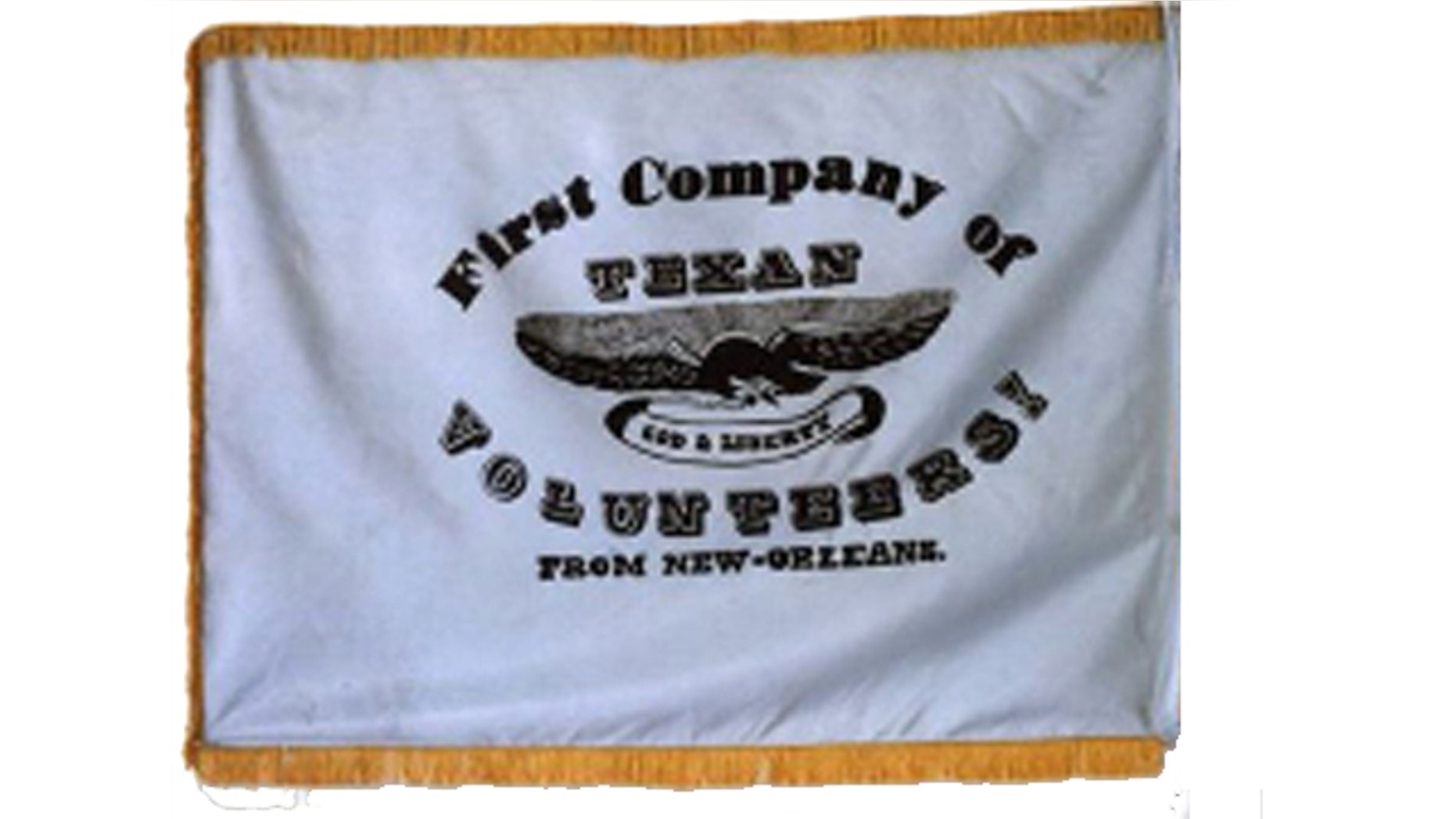 A Texas State Representative is asking Mexico to temporarily return the only known flag to have flown at the Alamo in 1836 back to the Lone Star state.
State Rep. John Zerwas filed a bill on Thursday that calls for Gov. Rick Perry's office to negotiate the purchase or lease the New Orleans Greys flag, according to the site mysanantonio.com. The New Orleans Greys are militia volunteers who served together in the Texas Revolution.
The flag is currently on display at the Museo Nacional de Historia in Mexico City. But Zerwas believes that the Alamo's Long Barrack Museum would be an ideal place to display it.
The 4-by-3 foot flag reads "First Company of Texan Volunteers!" with "From New Orleans" beneath, remain legible. Historical accounts say that the flag was taken from the Alamo by General Antonio Lopez de Santa Anna who had commanded the siege of the fort and returned the flag to Mexico as a War Trophy.
This past week the Daughters of the Republic of Texas, the landmarks longtime caretakers, issued a statement that said they would appreciate any decision by the Mexican government to "graciously choose to return this flag" as an "act of goodwill."
This isn't the first time Texas has tried to reclaim the Alamo flag. Both Governor Perry and his predecessor, then-Gov., later President George W. Bush, have said that they'd like to have the flag back in Texas, although efforts that date at least to the 1936 centennial of the Alamo battle to have it returned have not succeeded.
Follow us on twitter.com/foxnewslatino
Like us at facebook.com/foxnewslatino