Teen who killed girl who turned him down for prom sentenced to 25 years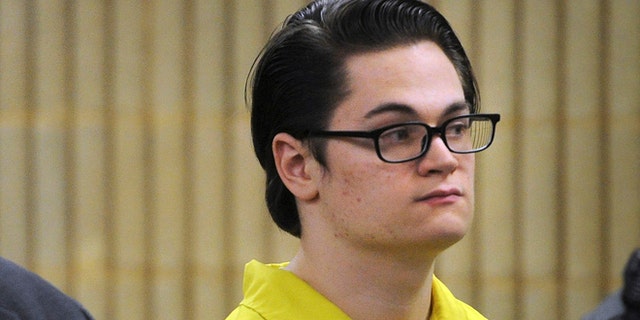 NEWYou can now listen to Fox News articles!
MILFORD, Conn. – A Connecticut teenager who stabbed a female classmate to death after she turned down his invitation to their junior prom has been sentenced 25 years in prison.
A judge handed down the sentence to Christopher Plaskon, 19, on Monday, just months after he pleaded no contest to the killing of 16-year-old Maren Sanchez. He killed her inside Jonathan Law High School in Milford, Connecticut, on April 25, 2014, the date of the prom.
Sanchez's parents said after the hearing that they were frustrated that the prison sentence wasn't longer. Plaskon will be eligible for parole in 13 years under new state juvenile sentencing laws.
While prosecutors said there was evidence from several sources that the attack was prompted by Sanchez's rejection of Plaskon's prom invitation, Plaskon's lawyer, Edward Gavin, said the stabbing wasn't related to the prom. Family and friends of Plaskon told police he was upset with Sanchez for rejecting his invitation.
Plaskon's lawyers have said he showed signs of psychosis and they considered an insanity defense.
The attack happened in a first-floor hallway at about 7:15 a.m. Students described an emotional scene where people were crying as police and paramedics swarmed the school.
A witness tried to pull Plaskon off Sanchez during the attack, and another saw Plaskon discard a bloody knife, according to an arrest warrant affidavit. Plaskon was taken to the principal's office in bloody clothing and told police, "I did it. Just arrest me," according to the affidavit.
Staff members and paramedics performed life-saving measures on Sanchez, but she was pronounced dead at a hospital shortly afterward. The medical examiner's office said she was stabbed in the torso and neck.
Sanchez's parents are suing Plaskon, his parents and the Milford school system. The lawsuit says Sanchez told a guidance counselor that Plaskon was troubled and capable of hurting others. School officials have declined to comment.
Based on reporting by the Associated Press.