Teen Charged In Prom Stabbing To Be Tried As An Adult, Family In 'Raw' Pain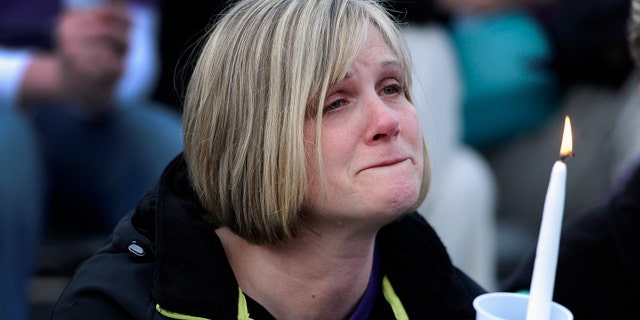 HARTFORD, Conn. (AP) – A teenager charged in the fatal stabbing of a Connecticut high school student told a police officer after the attack: "I did it," according to a court filing released Tuesday.
The 16-year-old defendant, Christopher Plaskon, has been charged with murder as an adult in the slaying of Maren Sanchez, a friend who was killed last week in a hallway of Jonathan Law High School in Milford. He was charged previously as a juvenile offender.
A witness saw Plaskon on top of the 16-year-old victim during the attack and others saw him discard a bloody knife, according to a police affidavit. Plaskon was being held inside the principal's office with bloody clothes when an officer arrived and asked what happened. "I did it. Just arrest me," Plaskon replied, according to the officer.
The attack occurred Friday, hours before the school's junior prom, and police have been investigating whether it was related to Sanchez's refusal to be Plaskon's prom date.
Plaskon was being held at a medical facility, where his attorneys say he is undergoing psychiatric evaluation. He was arraigned Tuesday at the medical facility, but he is to be transferred to the custody of the Correction Department, with bond set at $3 million. He faces arraignment in adult court Friday.
Plaskon's family said Tuesday it joins the community in mourning the loss of life as it struggles to understand what led to the crime.
"Words can only fall short in conveying the depth and breadth of the raw sadness we are left with by this unimaginable tragedy," the family said. "We join with the entire Milford community to celebrate the life and mourn the loss of this most vibrant and exceptional young woman."
His family thanked relatives, friends and neighbors for reaching out to them in what they called their darkest hour.
"We pray for the wisdom to guide us as we desperately try to pull together the shattered pieces of our families," the family said.
Follow us on twitter.com/foxnewslatino
Like us at facebook.com/foxnewslatino