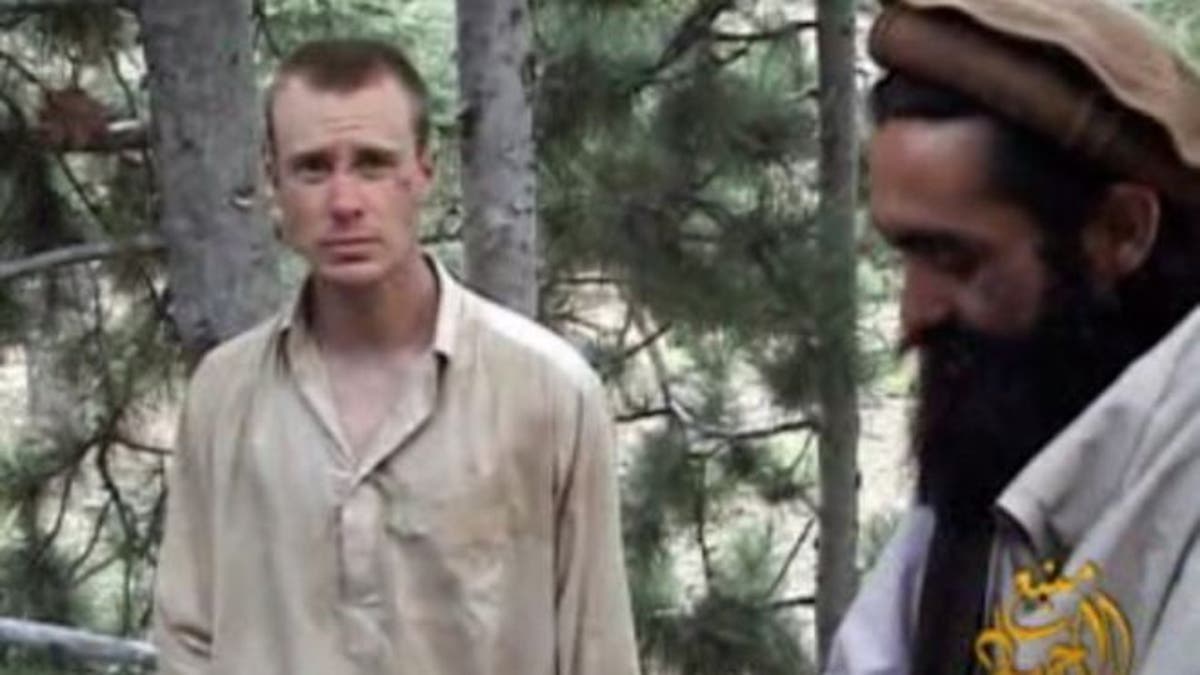 The Afghan Taliban say they are ready to hand over a U.S. soldier held captive since 2009 in exchange for five of their senior operatives being held at Guantanamo Bay.
The Taliban's offer follows this week's official opening of a Taliban political office in Doha, Qatar, where U.S., Taliban representatives and Afghanistan's High Peace Council are expected to hold peace talks.
U.S. Army Sgt. Bowe Bergdahl of Hailey, Idaho, is the only known American soldier held captive from the Afghan war. He disappeared from his base in southeastern Afghanistan on June 30, 2009, and is believed held in Pakistan.
In an interview with the Associated Press from the Doha office, Taliban spokesman Shaheen Suhail said on Thursday that Bergdahl "is, as far as I know, in good condition."
Suhail did not elaborate on Bergdahl's current whereabouts. Among the five prisoners the Taliban have consistently requested for release are Khairullah Khairkhwa, a former Taliban governor of Herat, and Mullah Mohammed Fazl, a former top Taliban military commander, both of whom have been held for more than a decade.
Bergdahl's parents said they were encouraged by the news of the Guantanamo prisoner swap. Earlier this month they received a letter from their son, who turned 27 on March 28, through the International Committee of the Red Cross. They did not release details of the letter but renewed their plea for his release. Bergdahl's captivity has been marked by only sporadic releases of videos and information about his whereabouts.
The prisoner exchange is the first item on the Taliban's agenda before even opening peace talks, said Suhail, who is a top Taliban figure and served as first secretary at the Afghan Embassy in the Pakistani capital of Islamabad before the Taliban government's ouster in 2001.
"First has to be the release of detainees," Suhail said when asked about Bergdahl. "Yes. It would be an exchange. Then step by step, we want to build bridges of confidence to go forward."
Meanwhile, U.S. Secretary of State John Kerry was expected in Doha ahead of Saturday's conference on the Syrian civil war.
While in Qatar, Kerry is also expected to meet with the Taliban, but timing was unclear. On Wednesday in Washington, State Department spokeswoman Jen Psaki said the U.S. had "never confirmed" any specific meeting schedule with Taliban representatives in Doha. Earlier in the week, senior U.S. administration officials and a Taliban spokesman said talks would begin on Thursday, followed by talks between the Taliban and Afghanistan's High Peace Council.
An American official, speaking anonymously because he was not authorized to disclose the information, said he still expects to have the first public meeting with Taliban representatives in the next few days in Qatar but that no exact meeting date has been set.
Afghan President Hamid Karzai rejected the peace talks on Wednesday, but reversed his stance Thursday and said he would be willing to participate pending the removal of the Taliban's flag and nameplate with their former regime's name at the Doha office.
As of Thursday the nameplate was changed, but the flag remains.
Karzai's government also demanded on Thursday that Pakistan release imprisoned Afghan Taliban leaders.
"It is a good time to release these Taliban leaders jailed in Pakistan, and then the Afghan High Peace Council together with them will begin talks with the Taliban inside Afghanistan or in Qatar," a statement from the foreign ministry in Kabul said.
It wasn't clear, however, whether the Taliban in Pakistani custody would be willing to participate in peace talks as members of Karzai's council. Pakistan last year and earlier this year released dozens of Taliban prisoners, most of whom returned to the ranks of the Taliban.
The Afghan government has repeatedly sought the release of the Taliban's former No. 2, Mullah Abdul Ghani Baradar, picked up by Pakistan in 2010 on a CIA tip.
Pakistan has so far refused, and two senior U.S. officials told the AP that the U.S. has asked Pakistan not to release Baradar or, if he is released, to give them advance notice so they could monitor his movements. The two officials, both knowledgeable of the process, spoke earlier this year, on condition of anonymity to discuss the sensitive issue.
The Associated Press contributed to this report.