Taiwan flooded with almost 5 feet of typhoon rain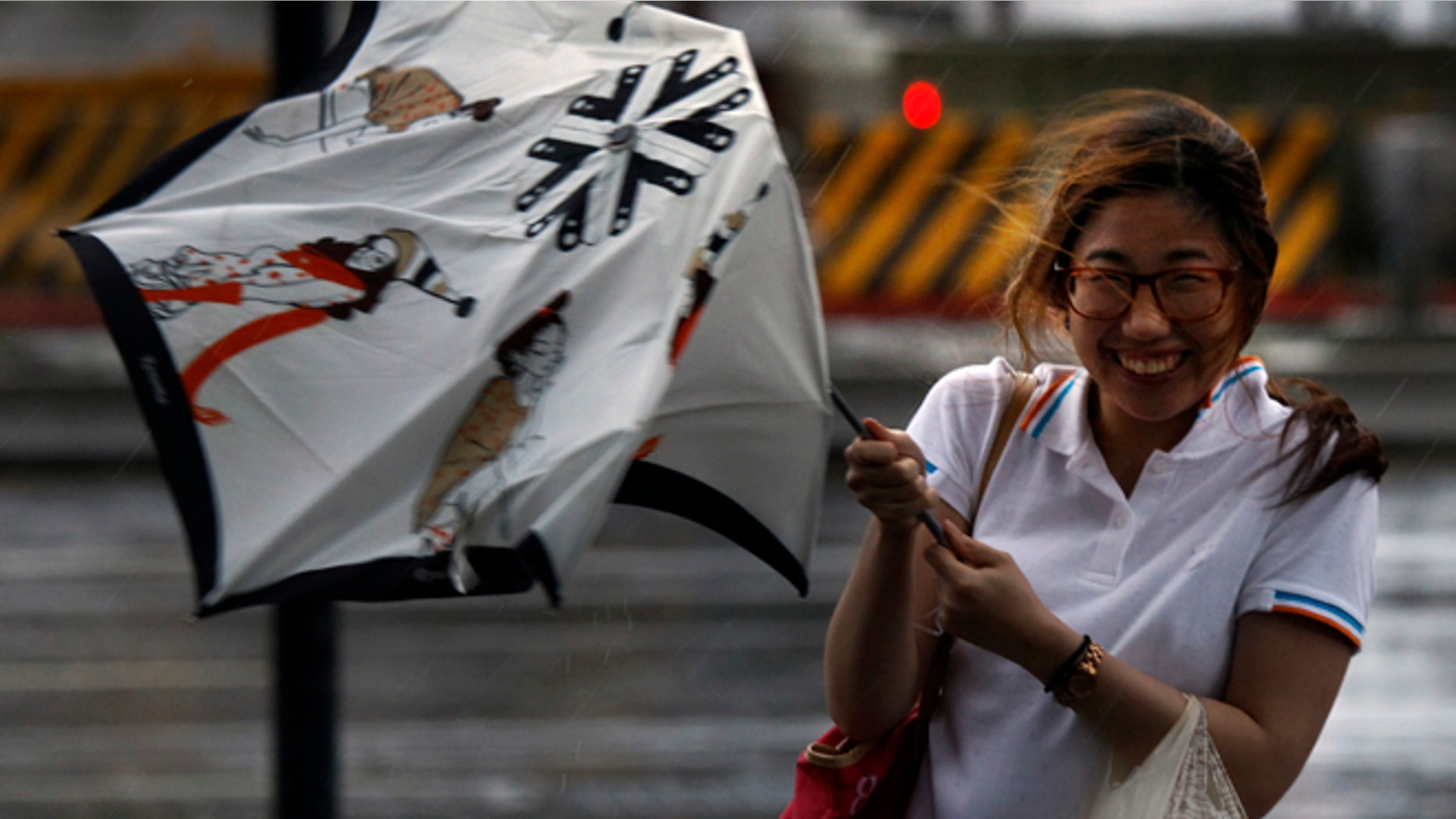 TAIPEI, Taiwan – A tropical storm inched across northern Taiwan on Thursday after already dumping up to five feet of rain that has flooded farmland, swollen rivers and paralyzed life on much of the densely populated island of 23 million people.
Saola weakened from a typhoon to a tropical storm by late afternoon, but its slow movement and continuing heavy rains raised the prospect of devastating flooding in areas that have absorbed more than 58 inches of rain since Tuesday.
It has caused five deaths and left two people missing in Taiwan after killing 26 people in the Philippines.
In the day in the northeastern county of Ilan, rescuers used rubber boats and amphibious vehicles to help hundreds escape flooded homes.
Dozens of flights were canceled at Taipei's main international airport, where heavy winds destroyed two jetways, and rail transport throughout the island was disrupted. All seven major reservoirs in Taiwan released large quantities of water to prevent flooding.
By nighttime, Saola was centered just off northern Taiwan, moving northwest toward China at 10 mph. It had sustained winds of 54 mph, gusting to 71 mph.
Offices and businesses were closed throughout northern Taiwan. In Taipei, normally busy streets were deserted except for cleanup crews clearing off fallen trees and branches. The Defense Ministry mobilized 48,000 soldiers to help mitigate the storm's impact.
Television footage showed acre upon acre of flooded farmland in low-lying coastal areas, punctuated by scenes of raging rivers and roads blocked by mudslides in the island's mountainous center.
The typhoon left at least 26 people dead in the Philippines and forced 180,000 to flee their homes. Coast guard and other disaster-response groups rescued 125 people from stricken sea vessels and flooded villages, according to Benito Ramos, who heads the government's National Disaster Risk Reduction and Management Council.
China's east coast was bracing for dual landfalls, Saola and Typhoon Damrey to its north. Coastal provinces were moving residents to safety in anticipation of flooding, the official Xinhua News Agency said.