T.B. Joshua's church rejects coroner's call for prosecution; building collapse killed 116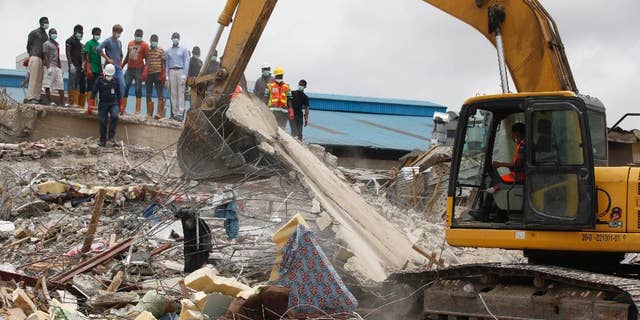 LAGOS, Nigeria – The Synagogue Church of All Nations of Nigerian televangelist T. B. Joshua is rejecting a coroner's report recommending prosecution of the church and two structural engineers in the collapse of a church building that killed 116 people in September.
A statement calls the report "unreasonable" and "biased."
Coroner Oyetade Komolafe on Wednesday said the building collapsed because of "structural failure."
Eighty-five South Africans were among the victims of the tragedy that soured relations between the two countries.
The church said Thursday it maintains the collapse in Lagos was caused by the overflight of a plane possibly connected to Islamic extremists.
The coroner has recommended prosecution for "criminal negligence" for the engineers, and that the church be prosecuted for its failure to obtain building permits.