Syrian government airstrikes kill at least 18 in rebel-held areas of northern city of Aleppo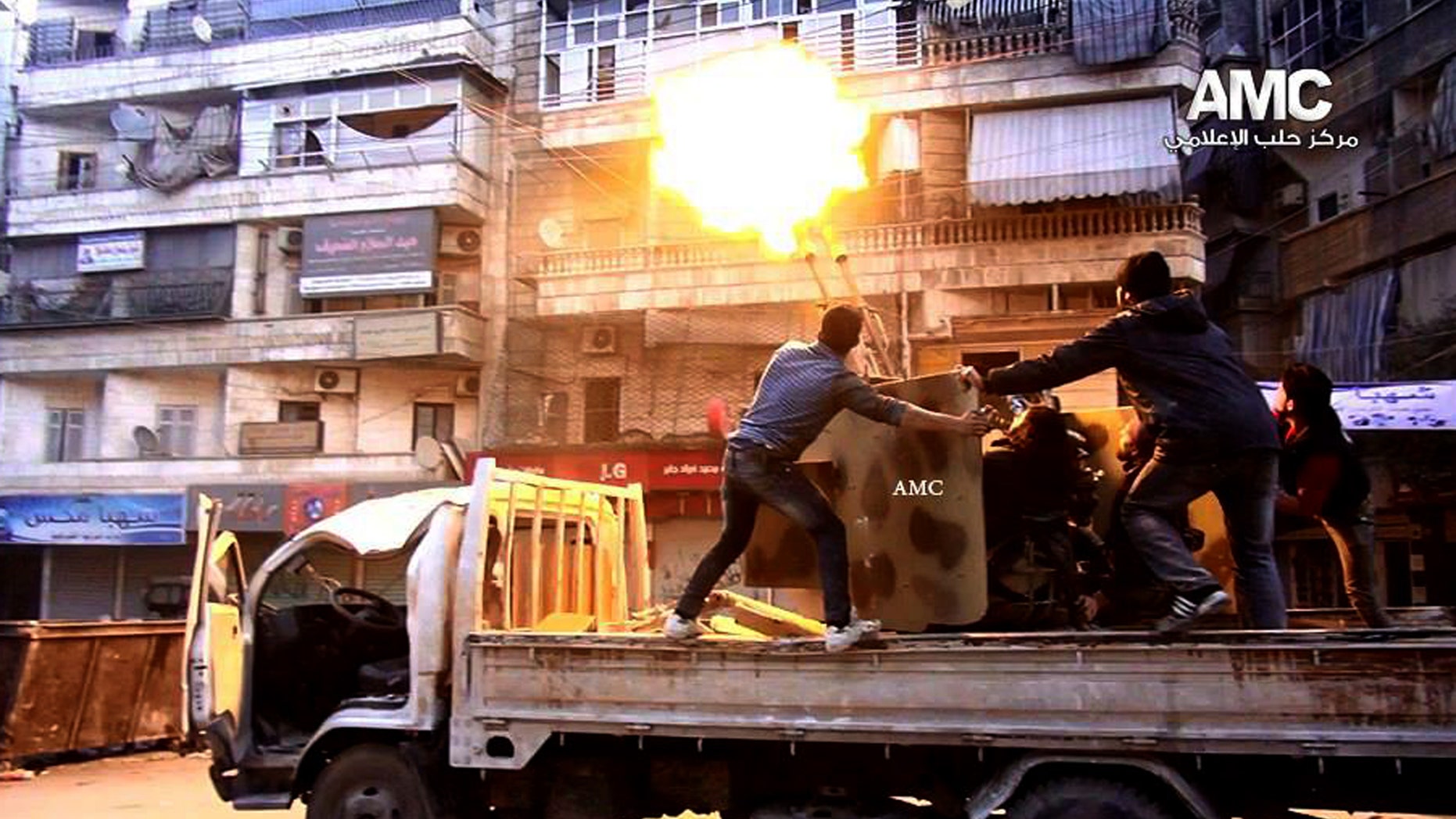 BEIRUT – Syrian activists say government airstrikes on rebel-held neighborhoods in the northern city of Aleppo have killed at least 18 people, including five children.
The Britain-based Syrian Observatory for Human Rights says Monday's air raids hit the districts of Hanano, Qadi Askar and Mouwasalat.
The attacks come a day after President Bashar Assad's air force killed at least 36 people in opposition areas of Aleppo.
Syrian military aircraft have been pounding rebel areas of the divided city for weeks. Many of the air raids have been carried out by helicopters that drop so-called barrel bombs — primitive contraptions packed with explosives, fuel and scraps of metal — that cause severe damage on impact.