Swiss university locked down after receiving anonymous threat; police on the scene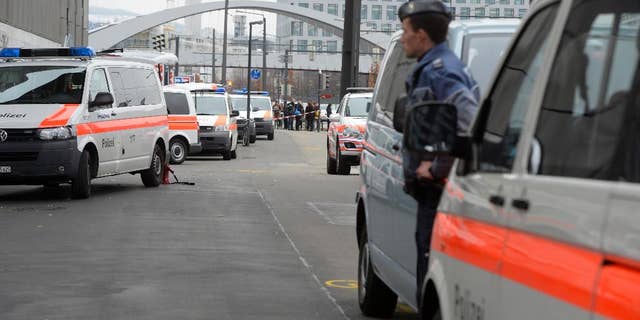 BERLIN – Swiss authorities have locked down a university building in Zurich after receiving an anonymous threat.
The dpa news agency reported Thursday that students at the Zurich University of the Arts were told to stay in their classrooms and keep as close to the floor as possible while police searched the building.
Zurich daily 20 Minuten reported on its website that some 5,000 students were believed to be hunkered down in 1,400 rooms. Two ambulances stood by outside the building but witnesses reported a calm scene.
Police would only say there had been an anonymous threat against the school but refused to provide further details.
Police responded to another alarm at the school a week ago but it turned to have been accidentally triggered.