Swedish police join in search for girl's missing teddy bear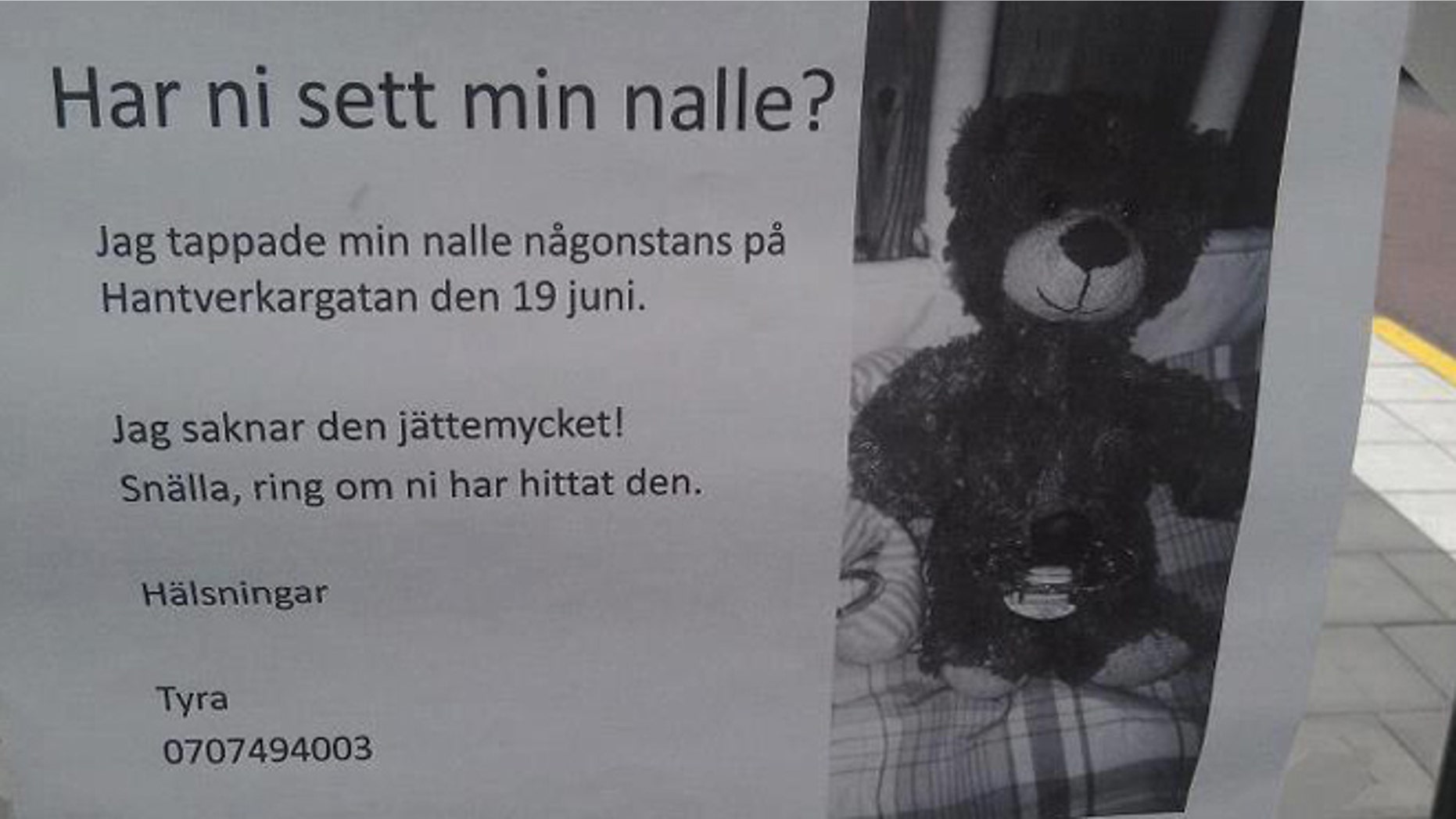 Police in Sweden are undertaking a different kind of missing persons case -- that of a little girl's missing teddy bear.
Stockholm police have appealed for help in the search for a missing stuffed animal after an off-duty officer reportedly noticed a sign reading, "Have you seen my teddy bear, I dropped it somewhere on Hantverksgatan on June 19?"
The teddy belongs to Tyra Blomqvist, who lost the cuddly toy in Kungsholmen, West Stockholm, on Tuesday last week, prompting her mother to put up posters across the city.
A photo of the sign was posted on the official police Facebook page with a caption, "Together, through 'liking' this picture, spreading the link, and keeping our eyes open, we can together make it so Tyra gets her beloved teddy back."
Tyra's mom, Kristin, told Nyheter 24, "The teddy bear really means a lot to her. She can't sleep properly at night without it and she searches for it when she wakes in the morning."
Swedish police have asked the public to leave the bear at the nearest police station, if found.
The photo has had more than 500 'likes' and has been shared almost 200 times since being uploaded to Facebook.