Suspended Italian diplomat denies child abuse, human trafficking allegations in Philippines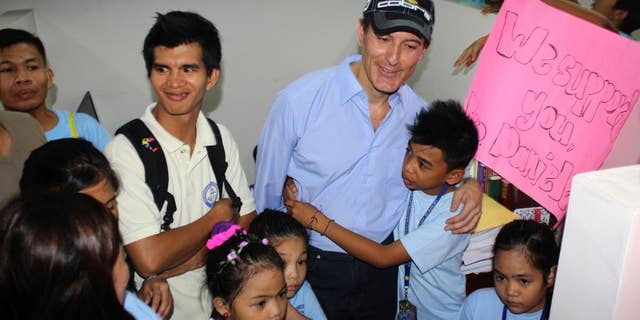 MANILA, Philippines – An Italian diplomat facing human trafficking and child abuse allegations in the Philippines has denied any wrongdoing.
Daniele Bosio, who has been suspended as Italy's ambassador to Turkmenistan, submitted an affidavit Wednesday denying the criminal complaints and spoke briefly to reporters for the first time since his arrest April 5 while vacationing in the Philippines.
Bosio has been detained in a municipal jail in Laguna province south of Manila since being arrested in the company of three boys aged 9-12 at a local resort.
Tears came to Bosio's eyes when more than a dozen children from a Christian school in Manila arrived to show support for him. He has been giving financial support to the school for several years.