Suspected former Nazi camp guard dies in Croatia at 92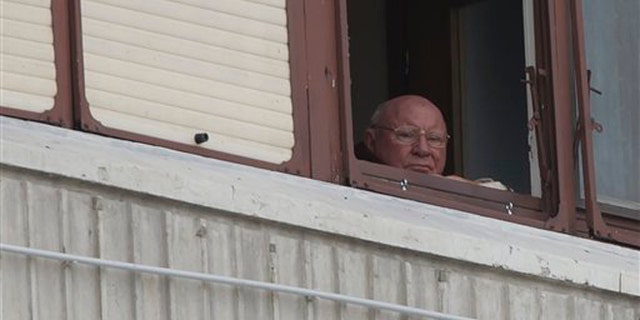 NEWYou can now listen to Fox News articles!
ZAGREB, Croatia – A suspected former Nazi prison guard at Auschwitz and other death camps, Jakob Denzinger, has died in his native Croatia. He was 92.
The death announcement by Denzinger's family says he was buried Saturday at a local cemetery near Osijek in eastern Croatia. Local media said he died at hospital on Thursday.
Denzinger was born in present-day Croatia, which was part of Yugoslavia at the time. He started serving with the Nazi SS in 1942, while Croatia was under a pro-Nazi puppet regime.
Denzinger moved to the U.S. after the war, but returned to Croatia after U.S. authorities moved to strip him of his U.S. citizenship in 1989.
Croatian authorities in 2014 opened an investigation of Denzinger's World War II service. He had refused to comment on the allegations.