Submarine builder held in journalist's suspected death
A Danish inventor was detained Saturday in the death of a female journalist who was believed killed when a submarine he built nearly a decade ago sank.
Peter Madsen, 46, was ordered held for 24 days after a detention hearing in Copenhagen behind closed doors.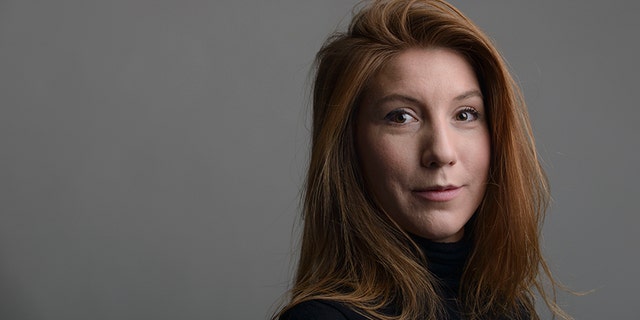 Danish police have charged him with manslaughter.
Kim Wall, 30, a New York and Beijing-based journalist, hasn't been seen since Madsen's 40-ton, nearly 60-foot-long submarine sank off Denmark's eastern coast Friday.
"It was with great horror that we were informed that Kim is missing. We believe and sincerely hope that she is found safe and sound," the 30-year-old's family wrote in a statement to Danish broadcaster TV2, according to The Local.
Madsen's defense lawyer, Bettina Hald Engmark, said her client maintains he is innocent.
Hald Engmark says Madsen is "willing to cooperate" and hasn't decided whether to appeal the detention ruling.
Madsen was rescued by a private motorboat Friday morning in Denmark's Koge Bay after the submarine sank, authorities said. He and Wall had not returned to Copenhagen's Refshale Island after departing in the craft Thursday evening, Reuters reported.
Madsen told police he had dropped off Wall not far from where their journey began, but after she was later reported missing, authorities suspected she may have been inside the submarine when it sank.
Meanwhile, police in Demark were asking any witnesses who may have seen Madsen or Wall to come forward, BuzzFeed reported.
Wall had been writing about Madsen and his submarine and was reported missing by her boyfriend, Danish tabloid Ekstra Bladet reported. It also reported that police were looking to determine if Madsen had sunk the submarine deliberately.
Wall freelanced for prestigious publications such as the New York Times, The Guardian and Vice Magazine.
She studied at the Sorbonne university in Paris and the London School of Economics.
She also received a master's degree in journalism from Columbia University in New York in 2013.