Streams Of Grandeur: A Strong 2013 Makes Netflix Consider Hiking Rates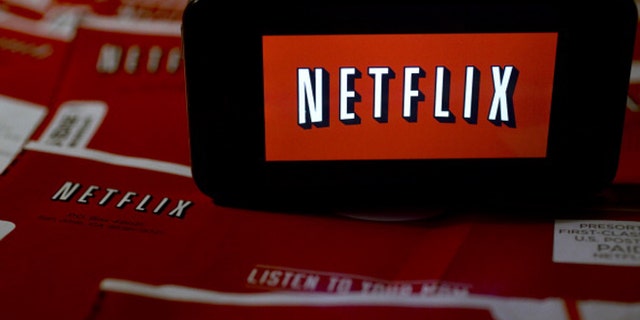 After a big 2013, Internet video service Netflix is mulling over whether to launch a new price structure that would offer different streaming options for those willing to pay more than the current $7.99 per month fee for new members.
Netflix ended the year with more than 44 million members worldwide, adding 2.3 million new U.S. subscribers in the fourth quarter alone, which helped the streaming giant's fourth quarter earnings increase six fold. Last April the company added an $11.99 monthly option that allowed families four simultaneous streams and earlier this month Netflix raised its price in Ireland for new customers to $10.94.
And now a U.S. hike may be coming to a stream near you.
Netflix Chief Executive Officer, Reed Hastings, addressed pricing in the company's U.S. quarterly shareholder letter, reaffirming that if the company does decide to make cost changes for new members, "existing members would get generous grandfathering of their existing plans and prices." For example, the company gave existing members in Ireland a two year period during which they wouldn't have to pay the increased price.
Hastings acknowledged that Netflix wouldn't see any short-term revenue increase from this "potential broader set of options" because they plan on offering similar grandfathering options in the U.S.
"We are in no rush to implement such new member plans and are still researching the best way to proceed," Hastings said.
The financial results announced Wednesday topped analyst estimates, and Netflix basked in Wall Street's resulting enthusiasm. In extended trading, the company's stock surged $58.57, or more than 17 percent, to $392.30.
Investors tend to focus more on Netflix's subscriber growth than revenues because its widening audience provides the company with the means to negotiate the rights to show even more compelling content in the future.
"Internet video is catching hold," Hastings said in a Wednesday interview with the Associated Press. "Consumers love that they can watch what they want when they want it. There is just a lot of consumer appetite for this."
Netflix ended December with 33.4 million U.S. subscribers who stream video over high-speed Internet connections, up from 31.1 million in September. The company picked up another 1.74 million subscribers outside the U.S. to end last year with 10.9 million international customers.
People are still flocking to the service. Netflix expects to gain an additional 2.25 million U.S. subscribers during the first three months of this year.
The strong showing follows a year in which Netflix's stock nearly quadrupled in a resounding comeback from a steep downturn triggered during the summer of 2011 after the Los Gatos, Calif., company split its Internet video and DVD-by-mail divisions. The move resulted in price increases of as much as 60 percent for customers who wanted to keep both options.
Hastings apologized at the time and the uproar eventually died down as the company began stockpiling its $8-per-month streaming service with more original programming, such as the Emmy-award winning "House of Cards." The second season of that series will be released Feb. 14, contributing to management optimism about its subscriber growth for the current quarter ending in March.
The Associated Press contributed to this article.
Follow us on twitter.com/foxnewslatino
Like us at facebook.com/foxnewslatino