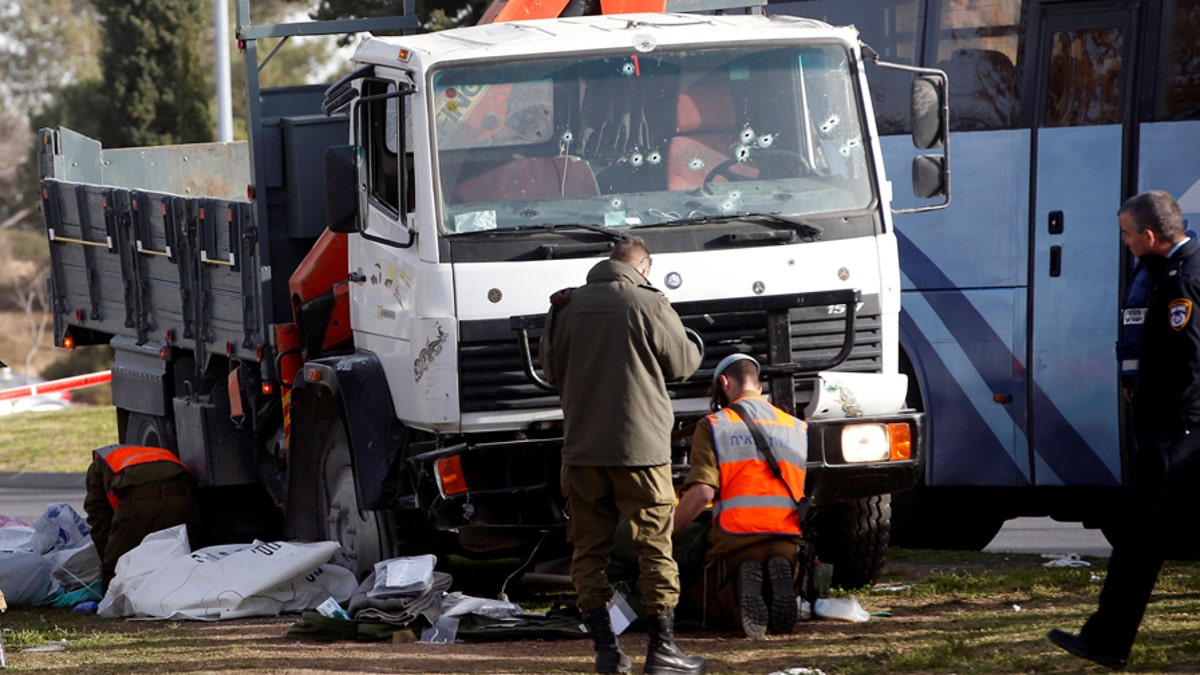 Since the deadly terror attack Tuesday in New York City questions are being asked about what could have been done to stop 29-year-old Sayfullo Saipov from plowing down pedestrians and cyclists on a bike path and what can be done to prevent a similar attack.
Experts and analysts agree that it is all but impossible to prevent a lone wolf-style terror attack like the one carried out in Lower Manhattan, but there are ways to mitigate the damage caused and possibly deter terrorists from attacking in the first place.
"Until you can read someone's mind or soul, there is no way to prevent such an attack," Bruce Hoffman, director of the Center for Security Studies at Georgetown University, told Fox News. "Nobody could have predicted this type of attack yesterday afternoon. Most anti-terrorism security was focused on last night's Halloween parade in Greenwich Village."
Hoffman added that while the New York City Police Department is arguably the best trained police force in the world to respond to a terror incident, there are things that the force and that the nation as a whole can learn from the security measures implemented in other countries – especially Israel.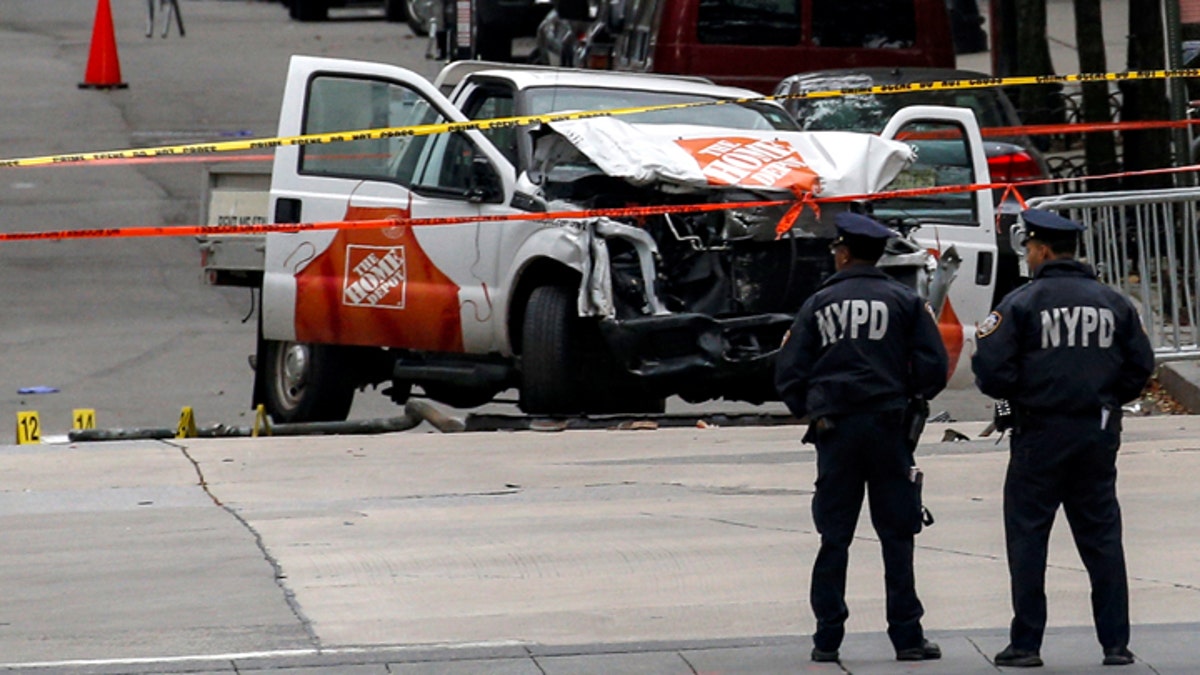 Transforming a motor vehicle into a simple but deadly weapon has long been a favored terror tactic by Palestinians in Israel.
Just this January, a Palestinian truck driver rammed his vehicle into a crowd of Israeli soldiers at a popular Jerusalem tourist spot, killing four people and wounding 17 in the deadliest single attack in more than a year of Israeli-Palestinian violence. It was the latest in a string of stabbings, shootings and vehicle-ramming attacks that erupted in the fall of 2015.
In the wake of these attacks, Israeli officials began using giant concrete blocks and bollards at high-risk locations as well as setting up modular vehicle barriers (MVBs) to seal off areas for given periods of time. MVBs are lightweight metal barriers that are used to stop intruding automobiles without killing the driver.
Another tactic taken by the Israelis is to proactively arrest alleged terrorists based on their profiles and their social media postings.
While the tactic has raised questions about the impingement on people's rights and personal freedoms, some in U.S. law enforcement see it as an effective way to combat lone wolf terrorists.
Israel "has cracked the formula of how to communicate with citizens from an early age based on the fears and the problems they face. We in America have not," New York Commissioner of Homeland Security Roger Parrino told The Jerusalem Post last month.
Other countries, especially those in Europe that have been targets of vehicular-terror attacks, have ramped up their security measures and set guidelines on how to better protect citizens.
"As terrorist tactics change, we are stepping up our support to member states in meeting these threats: Helping protect the public spaces where people gather, while cutting off terrorists' access to dangerous bomb-making materials, and sources of finance," Julian King, the European Commission's chief security officer, said in a statement.
The guidelines released last month by the European Commission mostly focus on funneling $116 million to city security initiatives across the continent and building better barriers to protect pedestrians.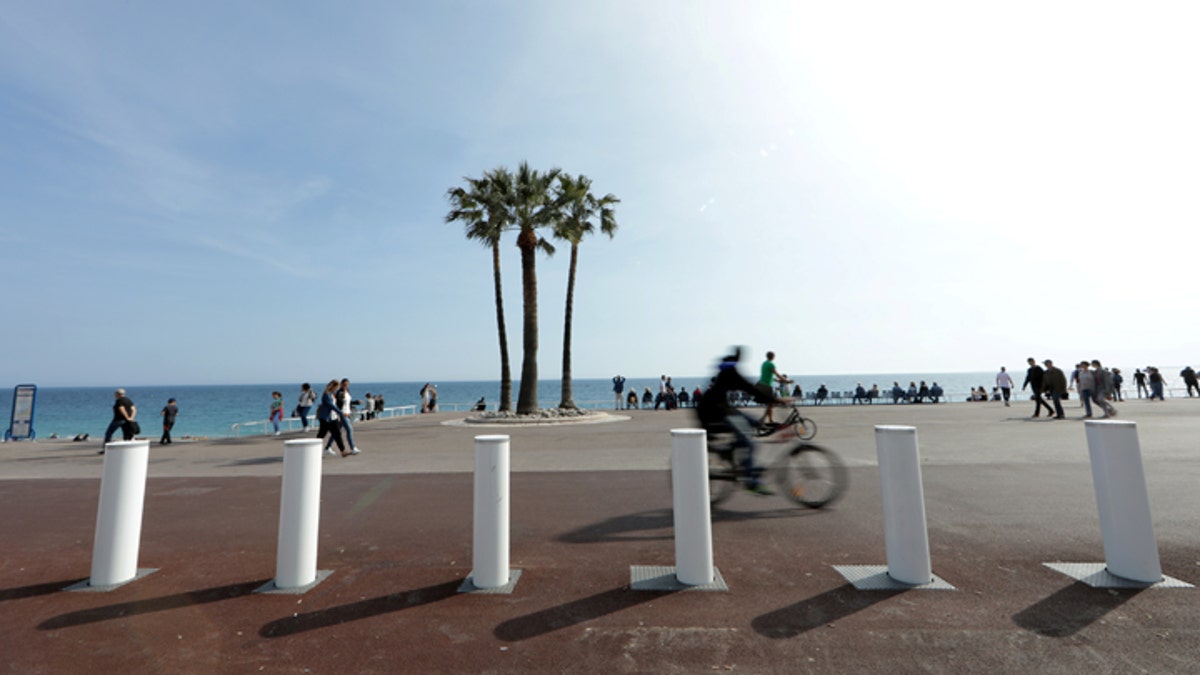 Paris, for example, announced earlier this year plans to extend the security perimeter around the Eiffel Tower to include public gardens on the iconic landmark's western and eastern sides and a "bulletproof fence" around the other perimeters.
The United Kingdom has also bolstered its security following the vehicle attacks in London earlier this year. Barricades have been installed on the city's Waterloo, Westminster and Lambeth bridges and obstructions are being put in place to bolster security at Christmas markets during the holiday season.
Experts say that the U.S. citizens, and especially New Yorkers, should expect to see a heightened security presence in the next few months and many more physical barriers blocking traffic as law enforcement grapples with figuring out how to stop these types of attacks.
"Right now there is a massive attempt to fill up some of the gaps in security," Hoffman said. "This is as much to assuage the public's concern as it is to ensure safety and deter terrorists."