Starbucks Calls Woman 'Vagina,' Barista Misspells Name On Coffee Cup Order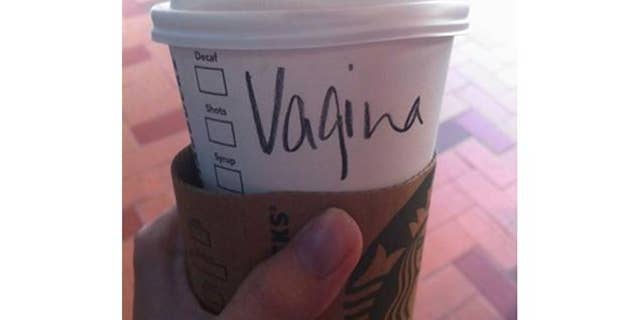 Maybe it was the language barrier. Or maybe it was just a comical mistake.
Either way, for one woman a Starbucks barista's misspelling of a customer's name on her coffee cup is no laughing matter.
While Veronica Goh was visiting a Hong Kong branch of the coffeehouse chain, her sister Virginia's cup was served with the word "Vagina" written on it.
Calling the incident "unacceptable," Veronica took to her sister's defense and posted a photo of the misspelling on the Starbucks Hong Kong Facebook page.
"Fancy your staff not being able to spell an American name like Virginia," posted Veronica.
"Starbucks HK, you have to buck up or just not spell your customers' name anyway. It is a derogatory attitude even if it is not intentional," she added.
According to her sister, this is not the first time Virginia's name has been embarrassingly misspelled by the coffee giant.
In the post, Veronica said her sister previously had been named "Virgin," which has led to her "every Starbucks experience ... being tainted by fear and anticipation."
While the rant went viral, getting more than 1,700 "likes," according to Kotaku.com the post can no longer be seen on the Facebook page.
Follow us on twitter.com/foxnewslatino
Like us at facebook.com/foxnewslatino