Standard Chartered profit plunges 24% as Asia slows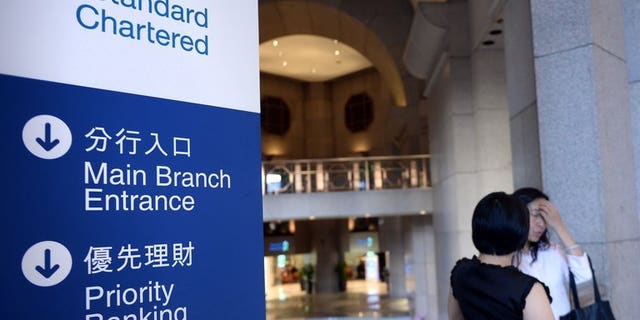 HONG KONG (AFP) – Standard Chartered on Tuesday said its first-half net profit fell 24 percent, with some of its businesses in emerging Asian markets seeing slower growth.
The London-based, Asia-focused bank said net profit fell to $2.13 billion for the six months to June 30, from $2.81 billion in the same period last year.
Operating income went up four percent to reach $9.75 billion from $9.37 billion in the previous year.
However, the emerging markets-focused bank was hit by a weak performance in Korea with revenue falling five percent in the first half.
The bank posted a goodwill impairment of $1 billion in Korea, representing a lower value of assets in the country.
The bank's performance was also affected by weak numbers in Singapore where profits fell 12 percent, but saw improvements in its African market where profits were up 10 percent for the reported period.
"This year markets like Hong Kong, India and Africa delivered impressive growth, whilst Korea, Singapore and Other Asia Pacific faltered," Group Chief Executive Peter Sands said in a filing to the Hong Kong stock exchange.
Sands said the group will not target a double digit revenue growth for 2013 due to uncertainty and "growing turbulence" in the global economy.
In the same statement, chairman John Peace said bank's business remained "robust" with "strong opportunities" in its global footprint.
"The external environment will remain challenging for the foreseeable future, but we are in the right markets and have the right strategy in place to deliver growth," Peace said.
Shares in the global banking giant HSBC slumped nearly five percent in Hong Kong Tuesday a day after it announced a 22 percent rise in half-year net profits, falling short of analysts' expectations.