Sporadic clashes follow opposition march in Bahrain against Formula One race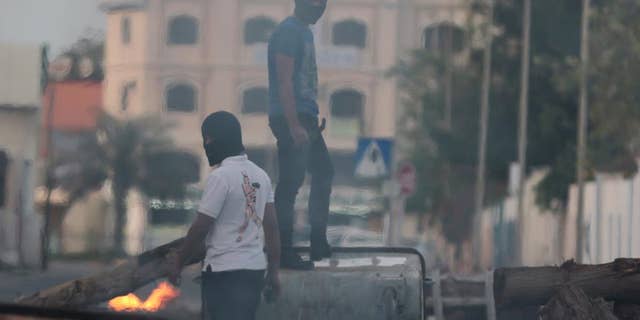 MANAMA, Bahrain – Thousands have marched in the streets of Bahrain to voice their opposition to this weekend's Bahrain Grand Prix auto race.
Witnesses say protesters Friday carried banners and chanted slogans against the government and the Formula One race, the tiny island kingdom's biggest international event of the year. Practice runs for Sunday's race went ahead amid tight security.
Groups of anti-government activists clashed with police following the largely peaceful rally outside the capital, Manama, hurling gasoline bombs and blocking roadways with tires.
Bahrain is home to the U.S. Navy's 5th Fleet. The country has witnessed more than three years of unrest following a Shiite-led uprising calling for reforms and greater political freedoms from the Sunni monarchy.