Special Master Appointed For Debt Talks Between Argentina And U.S. Bondholders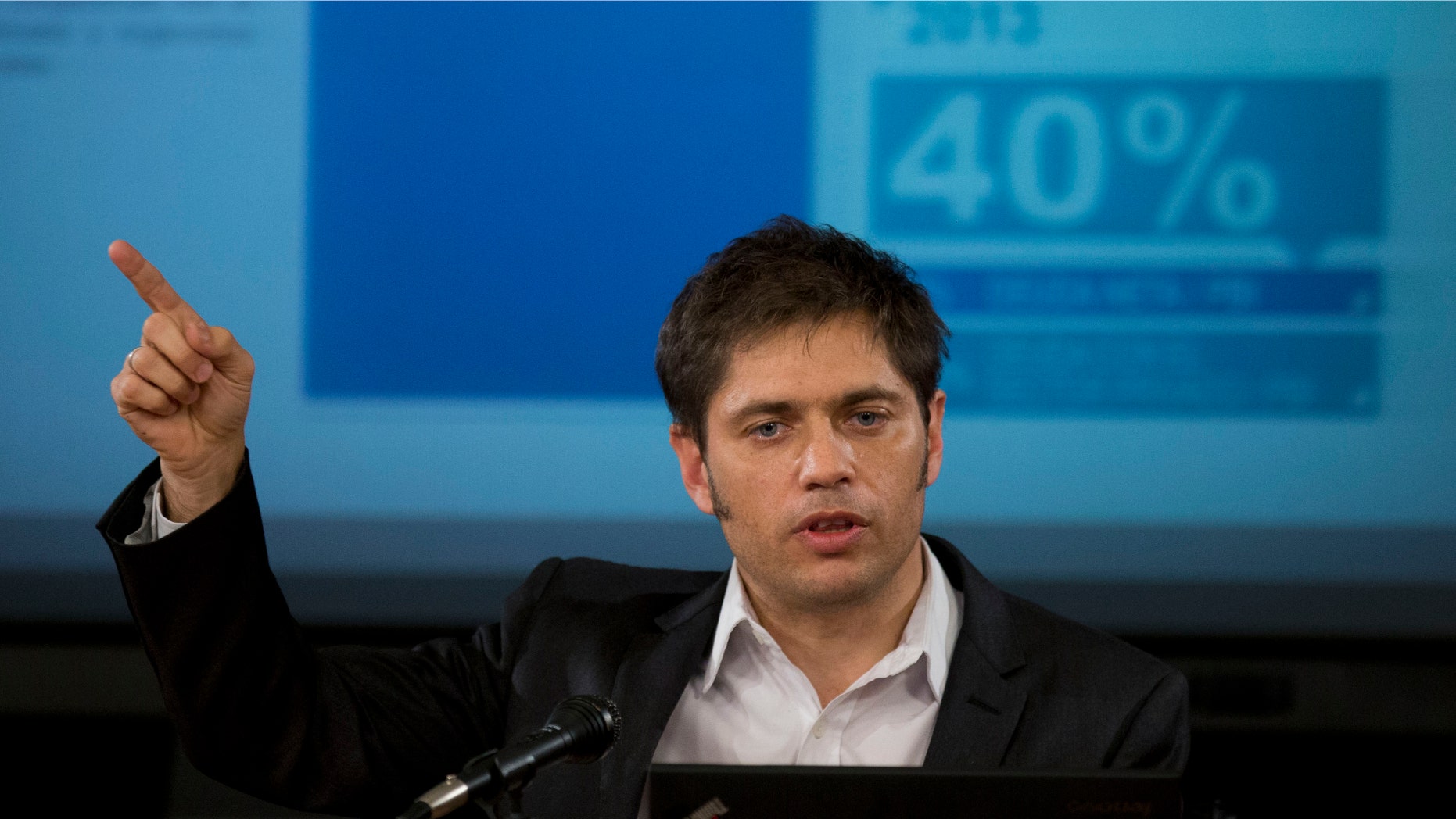 NEW YORK – A New York judge has appointed a special master to preside over negotiations between Argentina representatives and U.S. bondholders aimed at ending a long battle over $1.5 billion in debts.
Federal Judge Thomas Griesa in Manhattan made the appointment Monday.
He appointed lawyer Daniel Pollack, an expert in financial disputes who oversee the negotiations — even though the judge will have the last word on the case. Pollack is free to meet with the parties individually collectively, in public or secretly.
The appointment came after a lawyer for Argentina, Carmine Boccuzzi Jr., said in a letter to the judge that his country is committed to a dialogue that will resolve its debt burden.
Boccuzzi said the country is willing to negotiate in good faith, but he asked the judge to suspend financial penalties while talks are occurring. The judge did not immediately rule on the request.
The plaintiffs in the New York litigation represent about 1 percent of Argentina's $100 billion of debt that went into default over a decade ago.
Argentina's president Cristina Fernandez de Kirchner took a hard line last week and refused to comply with a U.S. Supreme Court ruling ordering her to repay $1.5 billion of defaulted bonds.
On national TV, she vowed not to submit to "extortion."
Her announcement came hours after the justices in Washington refused to hear Argentina's appeal, and it could be a last effort to gain leverage ahead of a negotiated solution that both sides say they want. But with only days before a huge debt payment ordered by the court is due, many economists, analysts and politicians said the country's already fragile economy could be deeply harmed if she didn't immediately resolve the dispute.
Analysts say that it's "almost certain" that Argentina will technically default on its debt thanks to a handful of stubborn hedge funds.
According to Paula Diosquez-Rice, principal economist at IHS Global Insight, the Massachusetts-based global financial risk analysis company, Argentina does not have many options. "A technical default is almost unavoidable," she told Fox News Latino.
A technical default would occur if the government of President Cristina Fernández de Kirchner does as it has been threatening to do all week and changes the terms of the bonds by issuing payment in Argentine pesos.
For Argentina, the nightmare scenario involves having to make immediate full restitution to the distressed debt funds while the 93 percent who did accept the reduced payment could still demand full payment.
Diosquez-Rice said, "For Argentina, the key is to kick the can down the road."
Based on reporting by The Associated Press.
Follow us on twitter.com/foxnewslatino
Like us at facebook.com/foxnewslatino