South Korean prosecutors expect to indict Park next Monday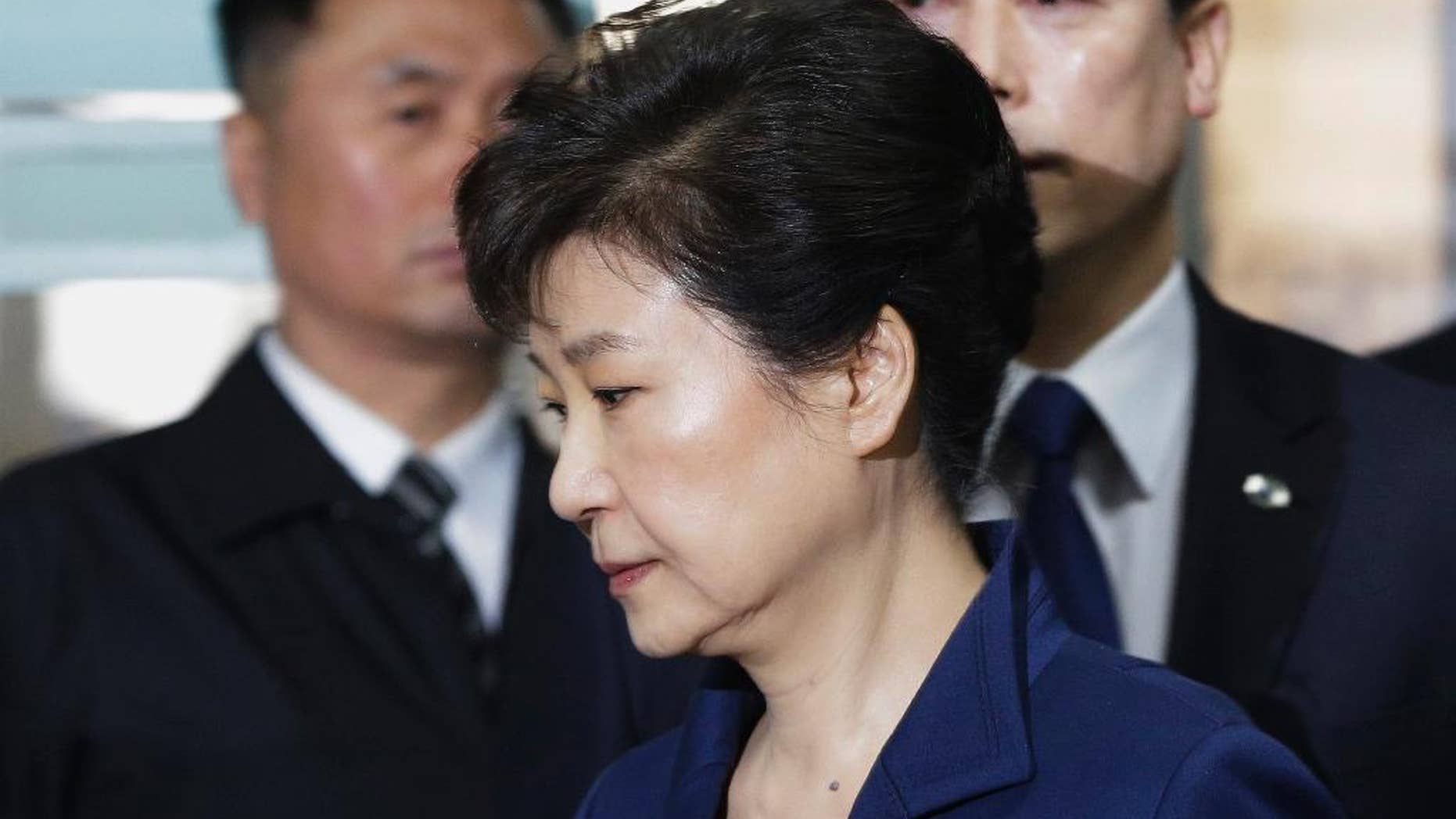 SEOUL, South Korea – South Korean prosecutors say they expect to indict former President Park Geun-hye early next week over corruption allegations.
An official at the Seoul prosecutors' office said that Wednesday that Park will likely be indicted April 17 but didn't elaborate on what charges she will face. The official spoke on condition of anonymity, citing department rules.
Park has been jailed at a detention center near Seoul since she was arrested late last month. Prosecutors are allowed to detain Park until next Wednesday without indicting her.
Prosecutors have previously accused Park of extorting money from businesses, taking bribes from one of the companies and committing other wrongdoing, all in collaboration with a secretive confidante.
If Park were convicted of bribery alone, it would be punishable by up to life imprisonment.