South Korea Believes the North Has More Nuke Locations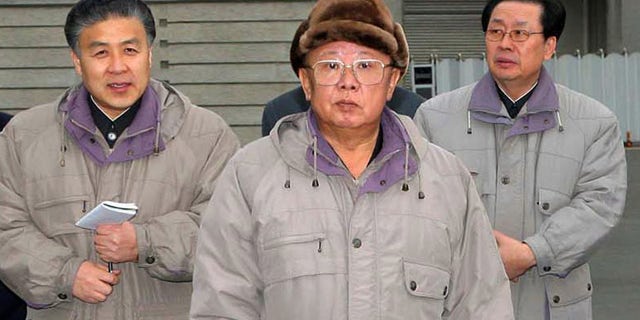 A South Korean official believes the North has been secretly enriching uranium at more locations besides its main nuclear plant, Reuters reports.
South Korean Foreign Minister Kim Sung-hwan says he could not confirm a report that Pyongyang had up to four nuclear plants that could enrich uranium, but suspected that North Korea did have more facilities.
"It is a report based on what is still intelligence and let me just say that we have been following this issue for some time," he said to Reuters.
South Korea's foreign minister also reiterated its position that North Korea must first take concrete steps toward dismantling its nuclear capabilities before six-party talks can resume.
"I would say that our previous stance remains unchanged," Kim told reporters. "I have repeatedly said that our government is not opposing talks themselves, but now is not the right time (to resume the six-party talks) in principle."
Top diplomats from the United States, Japan and South Korea met last week in Washington and issued a statement that they would not resume nuclear negotiations with North Korea until it stops its "provocative and belligerent" behavior and takes concrete steps to roll back its nuclear arms program.
New Mexico Gov. Bill Richardson, meanwhile, leaves the United States for North Korea on Tuesday, making a brief stop in Beijing on Thursday. Richardson, who has often acted as a diplomatic troubleshooter, has made regular visits to North Korea and has also hosted North Korean officials in New Mexico.
Later Tuesday, North Korea said it agreed with Russia to work together to foster peace on the Korean peninsula through bilateral and multilateral negotiations, including six-nation talks.
The agreement was reached during a Monday meeting between foreign ministers of the two countries, Pyongyang's Foreign Ministry said in a statement carried by the official Korean Central News Agency.
The Associated Press contributed to this report.