South African man pleads not guilty in family axe murder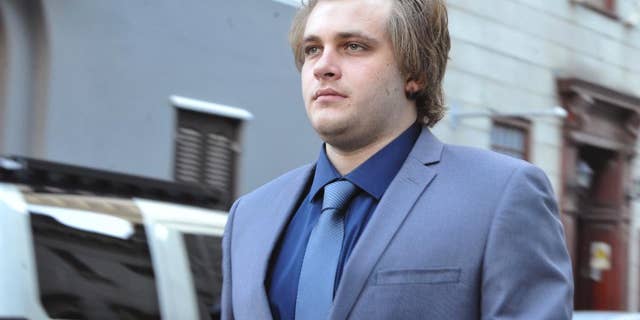 JOHANNESBURG – A South African man accused of murdering three members of his family with an axe has pleaded not guilty.
The trial of Henri Van Breda began Monday in Cape Town, more than two years after his parents and older brother were killed in their upscale home in the nearby Stellenbosch area.
Van Breda also has been charged with attempting to murder his sister during the slaughter on Jan. 27, 2015. Marli, then 16, suffered severe injuries and is reported to be unable to remember the incident.
Van Breda says at least one assailant attacked his family and that he suffered injuries while struggling with an attacker.
Martin van Breda, his wife, Teresa, and their eldest son, Rudi, were killed. The family had emigrated to Australia but returned several years ago.