South Africa Honeymoon Murder Trial Goes to High Court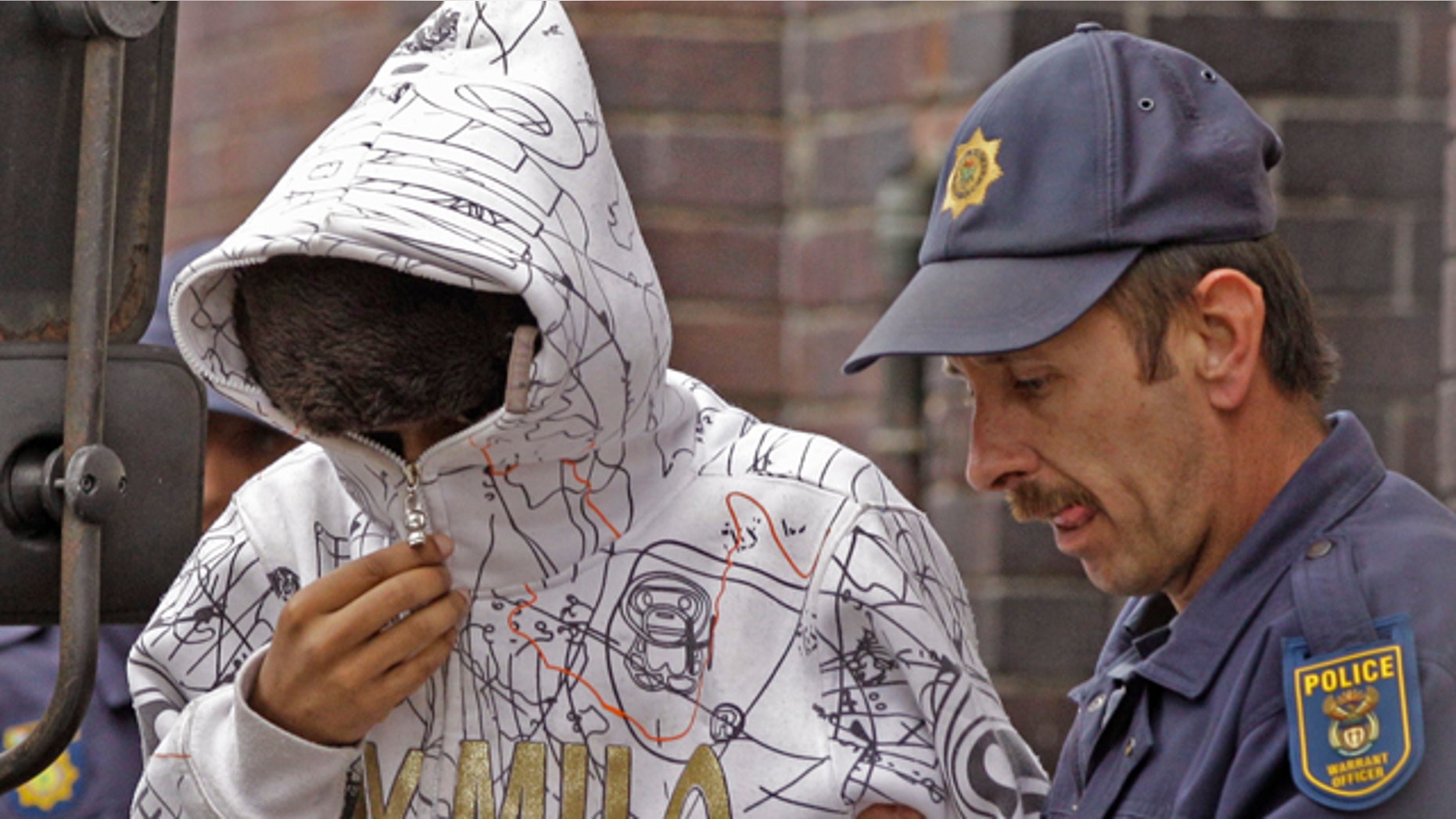 CAPE TOWN, South Africa – Two South Africans allegedly hired by a British newlywed to kill his Swedish bride on their honeymoon in Cape Town will have their case heard by a higher court, a judge ruled Tuesday.
At a brief hearing at a magistrate's court, Mziwamadoda Qwabe, 25, and Xolile Mngeni, 23 were ordered to appear before the High Court on Feb. 10. More serious cases are usually tried in the High Court. They have not yet been asked to respond to charges of kidnapping and murder.
The victim's British husband also has been implicated in the shooting death of 28-year-old Anni Dewani whose body was found in an abandoned taxi in Cape Town's impoverished Gugulethu township in November.
Prosecutors say Dewani's husband, Shrien, hired Qwabe and Mngeni to kill her. The trial has been postponed several times due to the poor health of Mngeni who has been diagnosed with a brain tumor, who had surgery to remove a brain tumor in June.
Prosecutors still await the requested extradition from Britain of Shrien Dewani, a British businessman. A British judge ruled last month that he should be sent to South Africa to face trial.
Dewani is appealing that decision, which awaits the approval of the British home secretary. Meanwhile, his supporters and detractors have set up two competing Internet petitions for and against his extradition.
Dewani, 31, has said that his 28-year-old bride was killed in a carjacking in an impoverished Cape Town neighborhood.
During extradition hearings in London, South African lawyers said Dewani told a witness six months before the murder that he felt pressured into getting married and wanted a way out. The unnamed witness is willing to give evidence if he stands trial, according to South African authorities.
Dewani was allowed to leave South Africa before a confession was made last year by taxi driver Zola Tongo. Tongo said Dewani offered him 15,000 rand (about $2,100) to arrange the killing and make it look like a carjacking.
In a plea bargain to avoid a life sentence, Tongo pleaded guilty and was convicted earlier this year of kidnapping, murder, aggravated robbery and obstructing justice. He was sentenced to 18 years in prison, and is expected to give evidence in the trial of the alleged killers.