Somali comedian who dared to mock Islamist militants is gunned down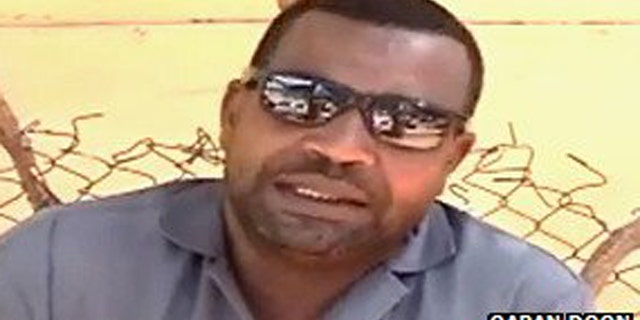 NEWYou can now listen to Fox News articles!
MOGADISHU, Somalia – One of Somalia's most popular comedians, who dared to mock Islamist militants for brainwashing children and killing civilians, was gunned down Tuesday in Mogadishu.
Abdi Jeylani Malaq, also known as Marshale, was reportedly killed by two young men as he left a local radio station where he worked as a producer and performer, the BBC reports.
It was not immediately clear who was behind the killing, but Malaq, 43, had previously received threats from the Al Qaeda-linked Islamist militant group Al-Shabab.
Malaq, who worked for Universal TV, frequently impersonated Islamist fighters in his comedy routines, according to the BBC.
Abdi Muridi Dhere, a colleague, said Malaq's death is heartbreaking. He said the killing has sent Mogadishu back to the "dark days."
"This is a black day for the entire entertainment industry," Yusuf Keynan, a radio presenter who worked with Malaq, was quoted as saying. "He was a leader in Somalia comedy and everybody liked his performance."
Malaq was the seventh journalist to be killed in Somalia this year in what appear to be targeted killings. Journalist Abdulkadir Omar Abdulle, who also worked for Universal TV, narrowly escaped an attack in Mogadishu on July 7. He was reportedly shot in the stomach and leg at close range.
Reporters Without Borders released a statement regarding attacks on media professionals in the wake of Malaq's death.
"This tragedy is a cruel reminder that nothing stops free expression's enemies in Africa's deadliest country for the media," Reporters Without Borders said. "Anyone who dares to speak out against Al-Shabab's crimes in Somalia is signing their own death warrant."
The human rights group Amnesty International has demanded that Somali authorities and the international community take action to re-establish the rule of law in Somalia following the killing of the Somali comedian.
The Associated Press contributed to this report.
Click for more from the Sudan Tribune.