Six reported dead in attack on security checkpoint in Egypt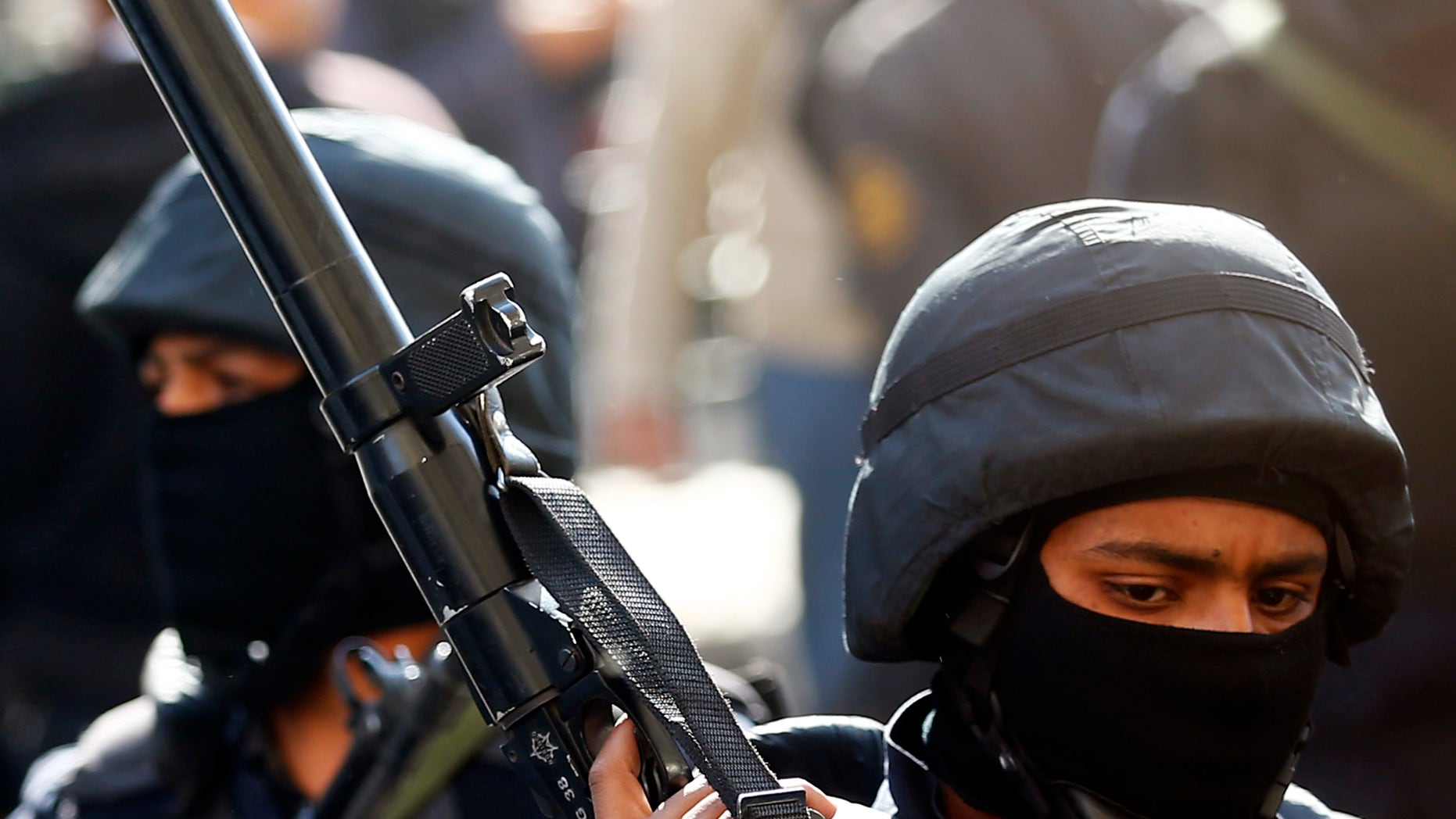 An attack on a security checkpoint in Egypt's Western Desert killed at least six people Monday, state media reported.
Gunfire continued into the evening, Reuters added. The attack unfolded in the New Valley province, according to state TV.
VIDEO: FIERCE FIGHTING BETWEEN IRAQI FORCES AND ISIS IN MOSUL
A possible motive was unclear. Police did not identify the attackers.
The shooting unfolded at the Naqb checkpoint more than 40 miles from Kharga, state media added.
Egypt has faced a string of attacks linked to the Islamic State after the army overthrew the president, Mohammed Morsi of the Muslim Brotherhood, in 2013.
Many of the attacks have unfolded in the Sinai Peninsula. A car bombing at a police checkpoint in northern Sinai last week killed at least nine people and wounded 12 others, The New York Times reported.
Since the military took power, President Abdel-Fattah el-Sissi has presided over a wide-scale crackdown on dissent, banning unauthorized protests and jailing thousands of people.
The Associated Press contributed to this report.