Singapore officials to declare casino trips after graft scandal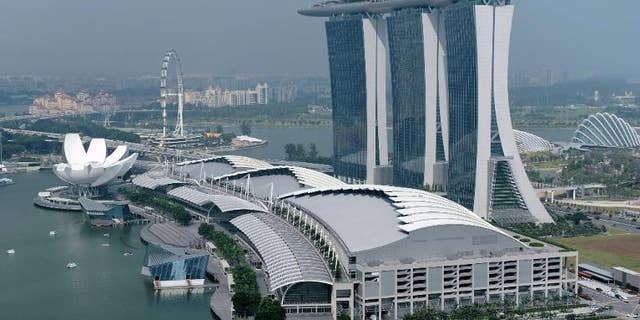 Singapore (AFP) – Singapore civil servants must declare casino visits starting Tuesday, authorities said, months after a senior anti-graft official was charged with embezzling state money to fund his gambling habit.
Civil servants must declare within seven days if they have visited the city-state's two casinos more than four times in a month, or if they purchase an annual pass that allows unlimited access, the government's Public Service Division (PSD) said.
Government officials in certain positions where "misconduct will have significant reputational risk to the Public Service" must declare every visit within seven days, it said in a statement.
Civil servants involved in gaming enforcement as well as others who represent the government in business dealings with the two casino operators will remain barred from visiting the casinos unless in an official capacity.
The agency said it was also bringing in compulsory job rotations and block leave for some officials holding positions that "are more susceptible to being suborned and exploited if the incumbent were to remain in the same job for too long".
"Officers are expected to maintain the highest standards of personal conduct and integrity, and their actions must not bring the Public Service into disrepute or call into question its impartiality," PSD said.
The move follows a string of high-profile corruption cases in the city-state, including one involving Edwin Yeo Seow Hiang, an assistant director at the Corrupt Practices Investigation Bureau (CPIB), the country's graft-busting agency.
Yeo, 39, was charged in June with misappropriating Sg$1.76 million ($1.40 million) worth of government funds to finance his gambling habit.
Large-scale graft cases remain rare in Singapore, a thriving business hub and financial centre, and the government has jealously guarded its reputation as among the least corrupt in the world.
Singapore pays its civil servants some of the highest government salaries globally in what it says is a deterrent to corruption.
It has two casinos, one owned by US casino magnate Sheldon Adelson and the other by Malaysia's Genting group.