Several tons of documents reportedly point to war crimes for Syria's Assad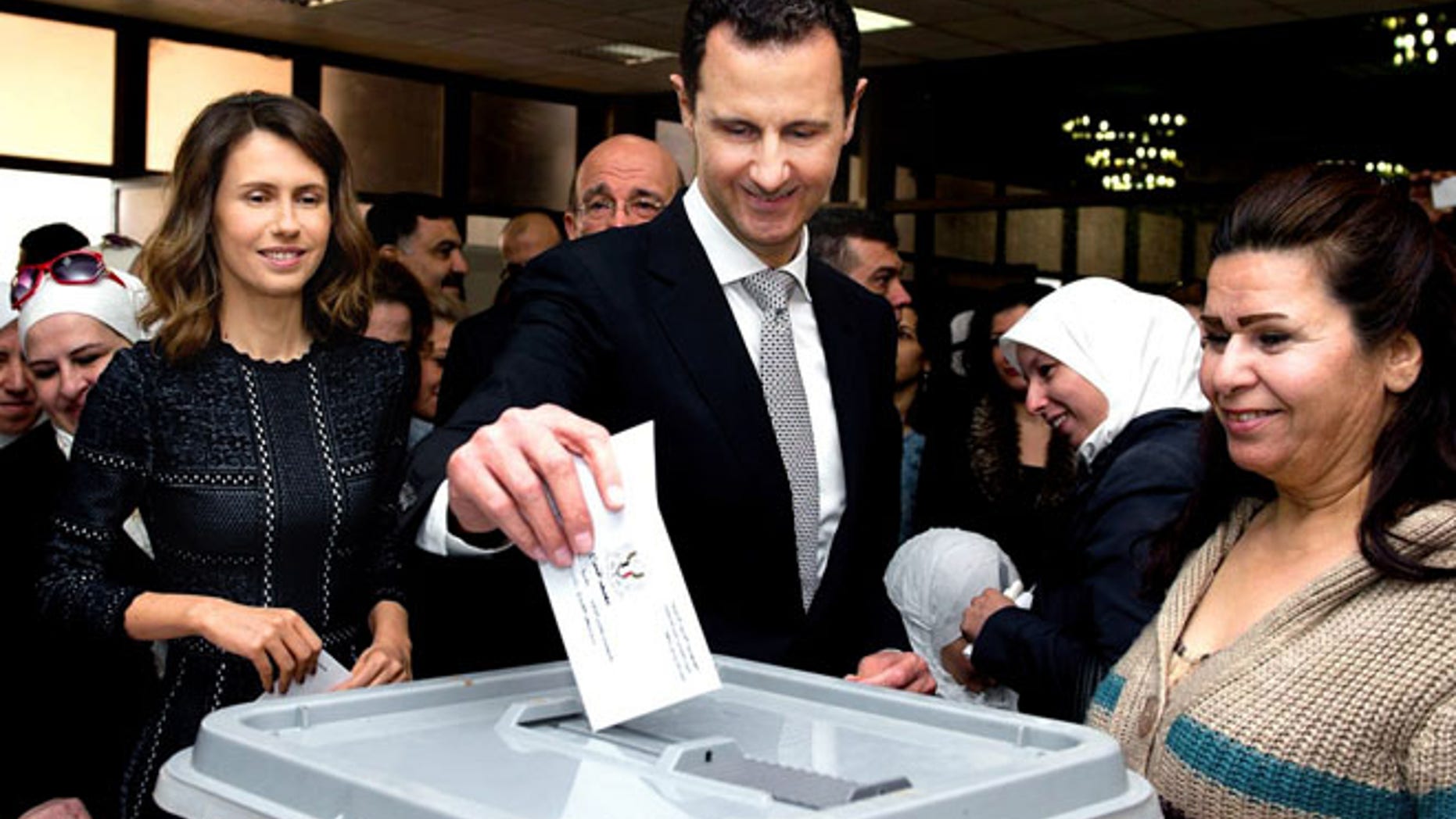 Several tons of documents are being held in an undisclosed European location that lay out the case for war crimes against Syrian strongman Bashar Assad, The Telegraph reported Wednesday.
The trove, which illustrates items like a secret committee to stop the revolt that started in 2011, reportedly included evidence that he appointed a "Central Crisis Management Cell" to topple opposition in the war-torn country.
"When the day of justice arrives, we'll have much better evidence than we've had anywhere since Nuremberg," Stephen Rapp, the former chief prosecutor of the United Nations court handling the Rwandan genocide, told The New Yorker.
The report points out some of the conditions that Assad's opponents dealt with, including hospitals turned into torture chambers and the thousands of people who were detained or tortured. Another 500,000 pages of evidence are still inside Syria, the report said.
Despite the evidence, the report said that as long as Assad is supported by Moscow, there is no court to try Assad.
Assad has been working to present himself to the West as a partner in combating terrorism. The recapture of Palmyra from ISIS in March was seen as a major victory for Assad in that quest.
''It's a fantastic public relations coup,'' said Thomas Pierret, a lecturer at the University of Edinburgh, describing Palmyra's recapture. The Syrian government recognizes the Western ''obsession'' with the town's ancient ruins, and ''they're exploiting it and it works very well,'' he said.
Assad said the victory was ''new evidence of the effectiveness of the strategy followed by the Syrian Army and its allies in the war against terrorism.''
Syria's UN ambassador, Bashar Ja'afari, offered in an interview with the Lebanon-based Al-Mayadeen to work with the United States, and said it was time for powers, including Washington, to join Moscow in working with Damascus.
The Associated Press contributed to this report