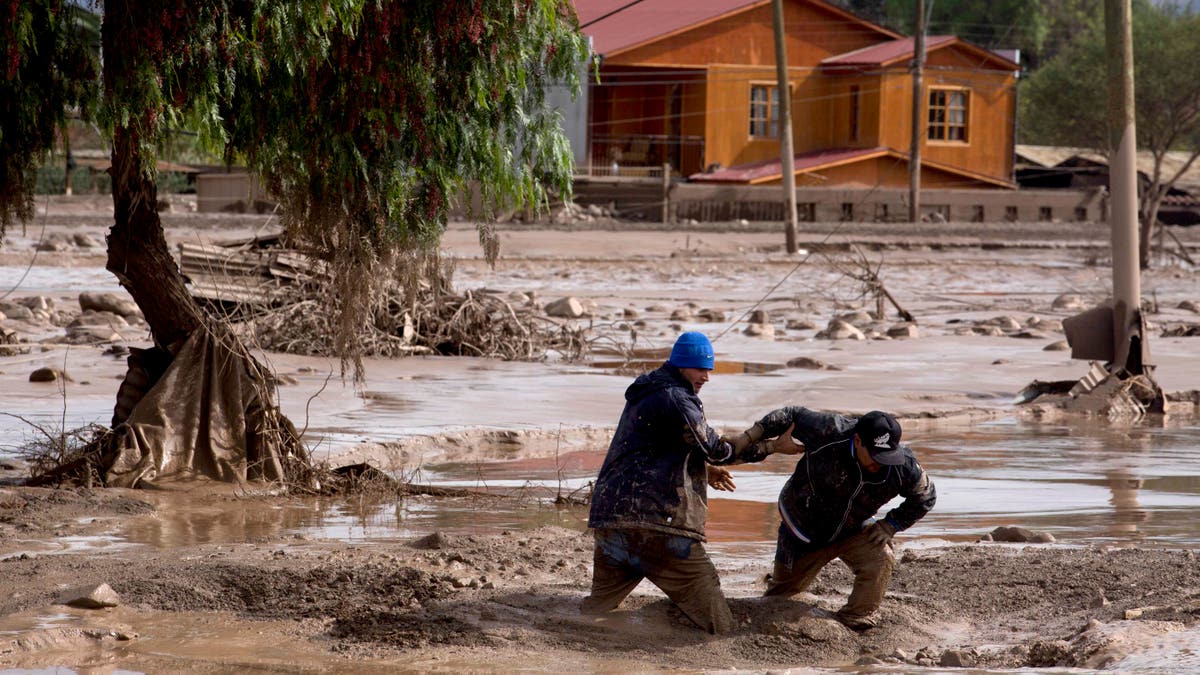 The death toll from last week's torrential rains in northern Chile rose to 18, while another 49 people are still missing, the country's Secretary of Interior Rodrigo Peñailillo told El Mercurio newspaper Monday night.
More bodies might still be found under the mud of the Atacama Desert, the world's driest, which was hit with the heaviest rains in 80 years. In just a few hours last Tuesday and Wednesday, some areas received over an inch of rain — areas where for decades the norm has been less than one-fifth of an inch of rain per year.
The disaster has affected a total of 27,413 people, of whom 3,490 are staying in the 30 shelters provided by the government, El Mercurio reported.
Among the thousands who lost everything are four of the 33 miners whose survival inspired the world in 2010 following the 22-hour rescue that brought them all to safety after 69 days underground.
Luis Urzúa, considered the leader and spokesperson for the miners, said Ariel Ticona, Esteban Rojas, Victor Segovia and Victor Zamora are now homeless.
"Physically they're fine, but... they lost everything," he told AFP. "The region is going to take a long time to recover. It's like a tsunami hit us."
Coincidentally, a Hollywood movie about the 33 miners' ordeal starring Antonio Banderas and Juliette Binoche is slated to premiere on August 6 — the four affected can probably expect to reverse their homeless situation soon.
The director of the ONEMI emergency management office, Ricardo Toro, said there are "high possibilities" of finding more bodies under the mud.
"When there are 17 simultaneous rainstorms and we don't have access on land to check everything that is going on, it means that day after day there's always the chance that more people will go missing or be killed," Toro told EFE.
According to Toro, water supply is one of the most serious problems faced by the Atacama and Antofagasta regions, where the number of homes without access to drinking water has risen to 7,112.
About 2.6 million pounds of humanitarian aid has been delivered. According to El Mercurio, the government's priority is to distribute chlorine in areas most affected by pollution, as well as widespread vaccination campaign against hepatitis.
The AP and EFE contributed to this report.