Serial Killer Richard Ramirez Dies At 53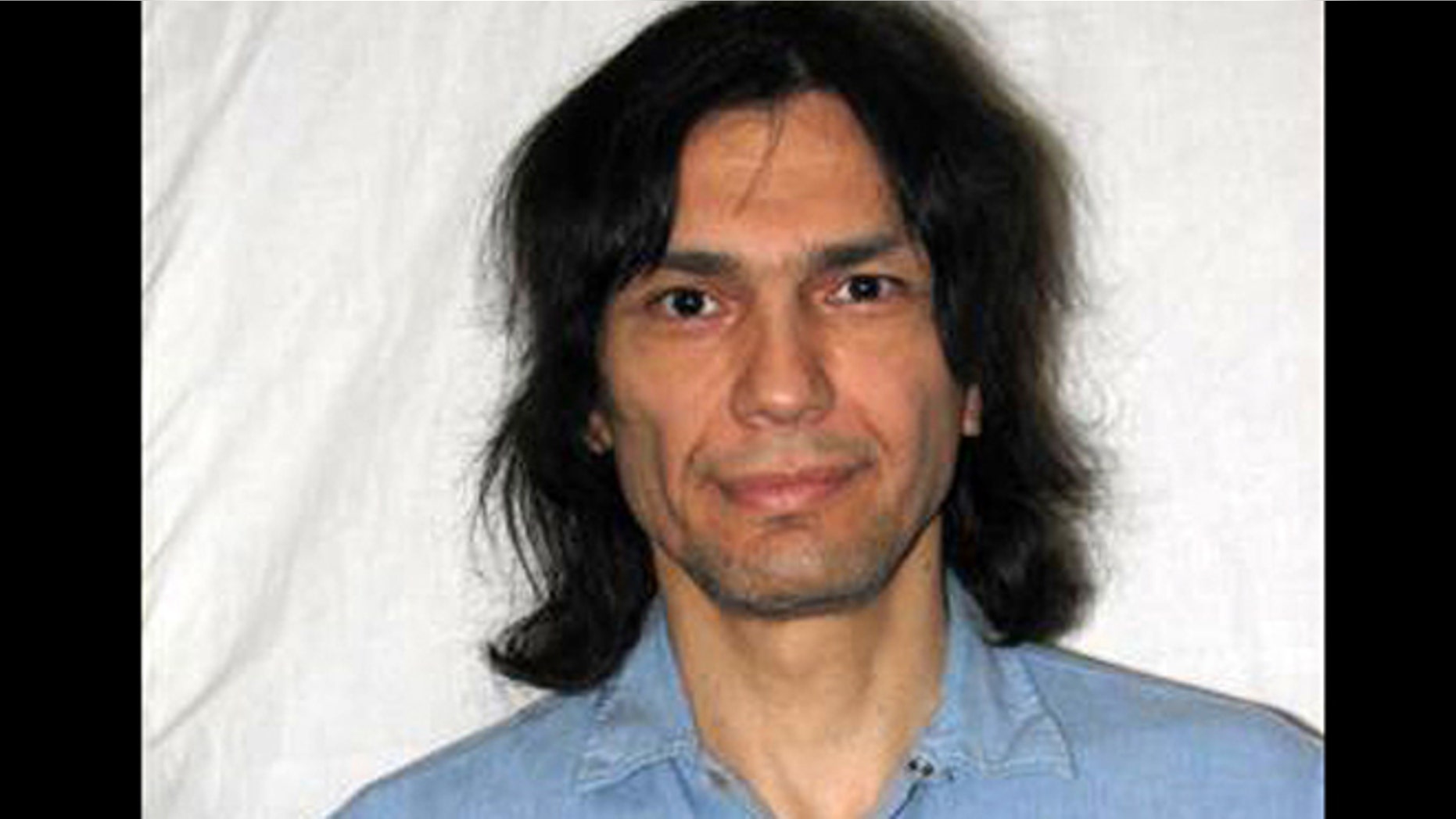 Richard Ramirez, whose murder spree terrorized Southern California in 1984 and 1985, died Friday.
Known as the Night Stalker, Ramirez, 53, was convicted of 13 murders and was sentenced to death.
Ramirez "passed away this morning," San Quentin State Prison spokesman Lt. Sam Robinson told The Associated Press. No other details were released.
The Department of Corrections and Rehabilitation said Ramirez died of "natural causes." He had been housed on death row for decades and was awaiting execution, even though it has been years since anyone has been put to death in California.
Ramirez had been taken from death row to Marin General Hospital.
During his era of terror, Ramirez left satanic symbols at murder scenes and forced some victims to "swear to Satan. " He entered homes through unlocked windows and doors.
Ramirez was captured and beaten in 1985 by residents of an East Los Angeles neighborhood while attempting a carjacking.
At his first court appearance, Ramirez raised a hand with a pentagram drawn on it and yelled, "Hail, Satan."
After a four-year trial — one of the longest in U.S. history — Ramirez was sentenced to death in 1989. He also was convicted of many sexual assaults and burglaries.
In 2006, the California Supreme Court upheld Ramirez's convictions and death sentence.
In 2009, San Francisco police said DNA linked Ramirez to the April 10, 1984, killing of 9-year-old Mei Leung. She was killed in the basement of a residential hotel in San Francisco's Tenderloin neighborhood where she lived with her family.
Ramirez had been staying at nearby hotels.
Ramirez previously was tied to killings in Northern California. He was charged in the shooting deaths of Peter Pan, 66, and his wife, Barbara, in 1985 just before his arrest in Los Angeles, but he was never tried in that case.
In 2007, the U.S. Supreme Court refused to review the convictions and sentence.
Based on reporting by The Associated Press.
Follow us on twitter.com/foxnewslatino
Like us at facebook.com/foxnewslatino