Serbian pro-Russian president slams outgoing US government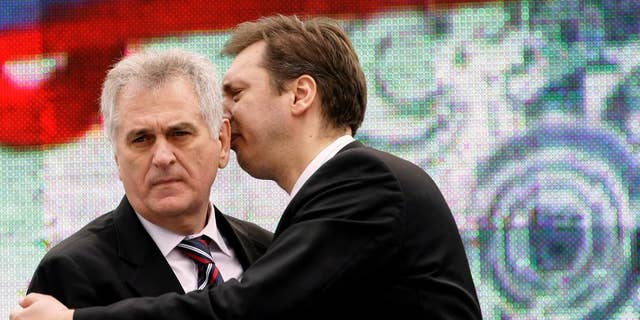 NEWYou can now listen to Fox News articles!
BELGRADE, Serbia – Serbian President Tomislav Nikolic has lashed out at the outgoing U.S. administration, expressing hope President-elect Donald Trump will be more favorable toward Serbia and its Russia-backed claim over Kosovo.
Nikolic said in a statement Tuesday after meeting U.S. Ambassador Kyle Scott that the past U.S. policies "have created much trouble" in the Balkans, referring to American support for Kosovo's independence.
Nikolic says, "I hope that with the new (U.S.) administration that kind of behavior will stop."
Nikolic is known for his pro-Russian stands. His comments reflect the general presumption in Serbia that Trump will be more favorable toward Serbia.
Serbia officially is seeking EU membership, but has lately been sliding toward Russia. It has strained relations with most of its neighbors — something many analysts believe is a Russian influence.