Serbia arrests 2 men sought in Montenegro failed coup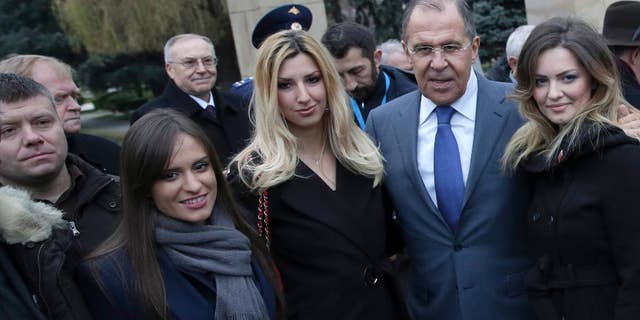 NEWYou can now listen to Fox News articles!
BELGRADE, Serbia – Serbian police have arrested two Serbs sought by Montenegro for alleged involvement in a pro-Russian plot to overthrow the Balkan country's government.
Police said Friday that Nemanja Ristic and Predrag Bogicevic were arrested on an international warrant issued by Montenegro. It wasn't immediately clear when they could be extradited.
Montenegro also has issued warrants for the arrest of two Russians for alleged "terrorist" activities, including plans to kill the prime minister on election day in October.
The Kremlin has denied involvement, but has actively supported local groups opposed to Montenegro's membership in NATO.
Ristic, one of the suspects detained in Serbia, appeared in a group photo with Russian Foreign Minister Sergey Lavrov during his visit to Belgrade last month.
Montenegro has accused 20 people in the alleged coup plot.