Search resumes for missing EgyptAir jet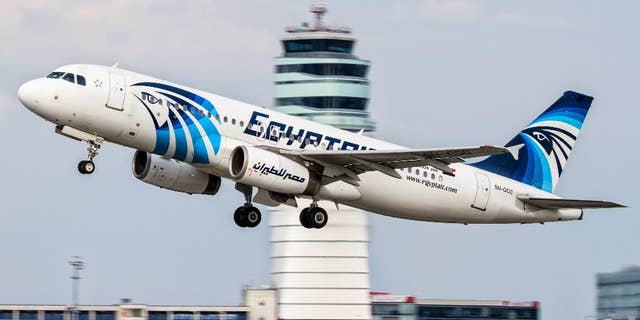 NEWYou can now listen to Fox News articles!
CAIRO – The search is continuing for missing AirEgypt flight 804, which disappeared from the radar while carrying 66 passengers and crew from Paris to Cairo.
Authorities are scouring a wide area south of the Greek island of Crete on Friday to search for wreckage, over 24 hours after the Airbus 320 lost contact.
The Greek Defense Minister Panos Kammenos says that the plane swerved wildly before plummeting into the sea.
The Egyptian military says that no distress call was received from the pilot. The country's aviation minister Sherif Fathi says the likelihood the plane was brought down by a terror attack is "higher than the possibility of a technical failure."
The distressed relatives of those on board have spent the night in a hotel in Cairo while they await news.