Russian lawmakers back Assad regime, blast West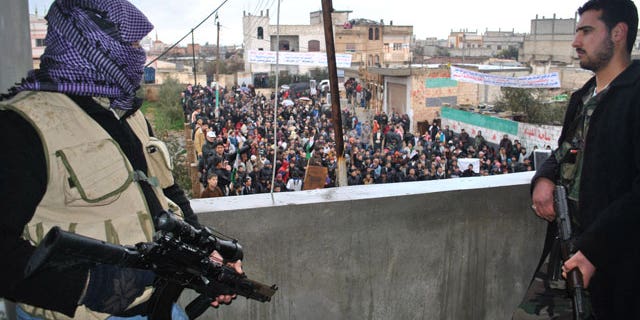 MOSCOW -- Russian lawmakers voiced strong support Friday for the Kremlin's action to shield Syrian President Bashar Assad's regime from international sanctions over its crackdown on a 11-month old uprising.
Lawmakers in the lower house of parliament debated a statement on the situation in Syria that warned against foreign military intervention and accused the West and the Arab nations of trying to change the regime in Syria.
Alexei Pushkov, the head of the State Duma's foreign affairs committee, said Russia strongly opposes another "operation to promote democracy."
"We are against using humanitarian reasons to change the regime," Pushkov said before the session.
Russia and China used their veto power at the U.N. Security Council to block a resolution urging Assad to step down. The move came even as the Syrian government forces intensified their crackdown and drew strong international condemnation.
Russia has vowed not to allow a replay of Libyan strategy, where foreign military airstrikes backed by a U.N. resolution helped in ousting the longtime leader Moammar Gadhafi. Moscow had abstained from a U.N. vote that cleared the way for the military intervention.
Russia has warned that it would block any U.N. resolution on Syria that leaves open a possibility of foreign military intervention.
"We must not allow a regime change there initiated by other countries," said Maxim Rokhmistrov, a senior member of the ultranationalist Liberal-Democratic Party. "Russia must preserver its presence and influence in the Middle East."
Russia has continued to ship weapons to Syria, its last remaining ally in the region, even as Assad unleashed his crackdown on protesters that has killed thousands of people since the uprising began in March. Moscow has maintained close ties with Damascus since the Cold War, when it was led by the current leader's father, Hafez Assad.