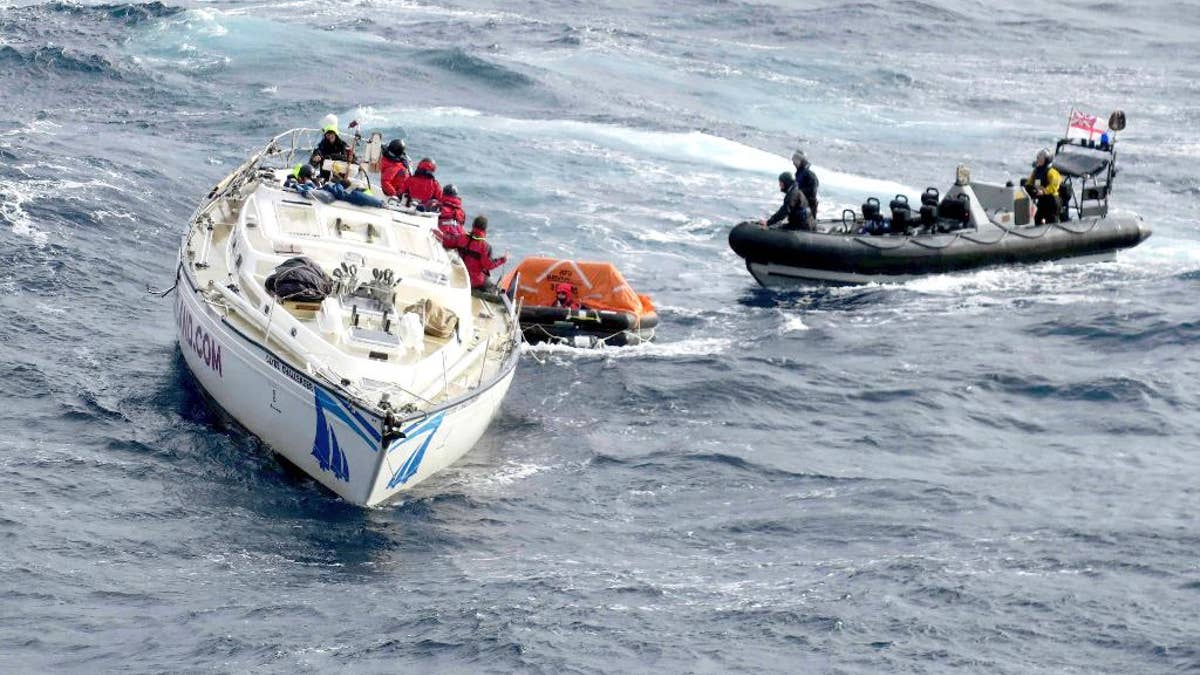 LONDON – Britain's Royal Navy says a warship has rescued 14 sailors after their racing yacht lost its mast, leaving them stranded in the mid- Atlantic.
Britain's Coast Guard received a mayday signal from the 60-foot (18-meter) Clyde Challenger late Thursday.
Royal Air Force and U.S. Air Force planes helped search for the yacht, and a passing chemical tanker attempted a rescue but was hampered by bad weather.
British destroyer HMS Dragon reached the vessel, 610 miles (980 kilometers) southwest of England's southern tip, on Saturday afternoon, and managed to rescue the 14 crew members — 13 Britons and one American.
Petty Officer Max Grosse, chief bosun's mate on HMS Dragon, said the Atlantic swell made conditions "enormously challenging."
The crew members were treated for minor injuries. Their vessel could not be recovered.