Roommate Found Guilty Of Killing Latina Army Veteran He Fell In Love With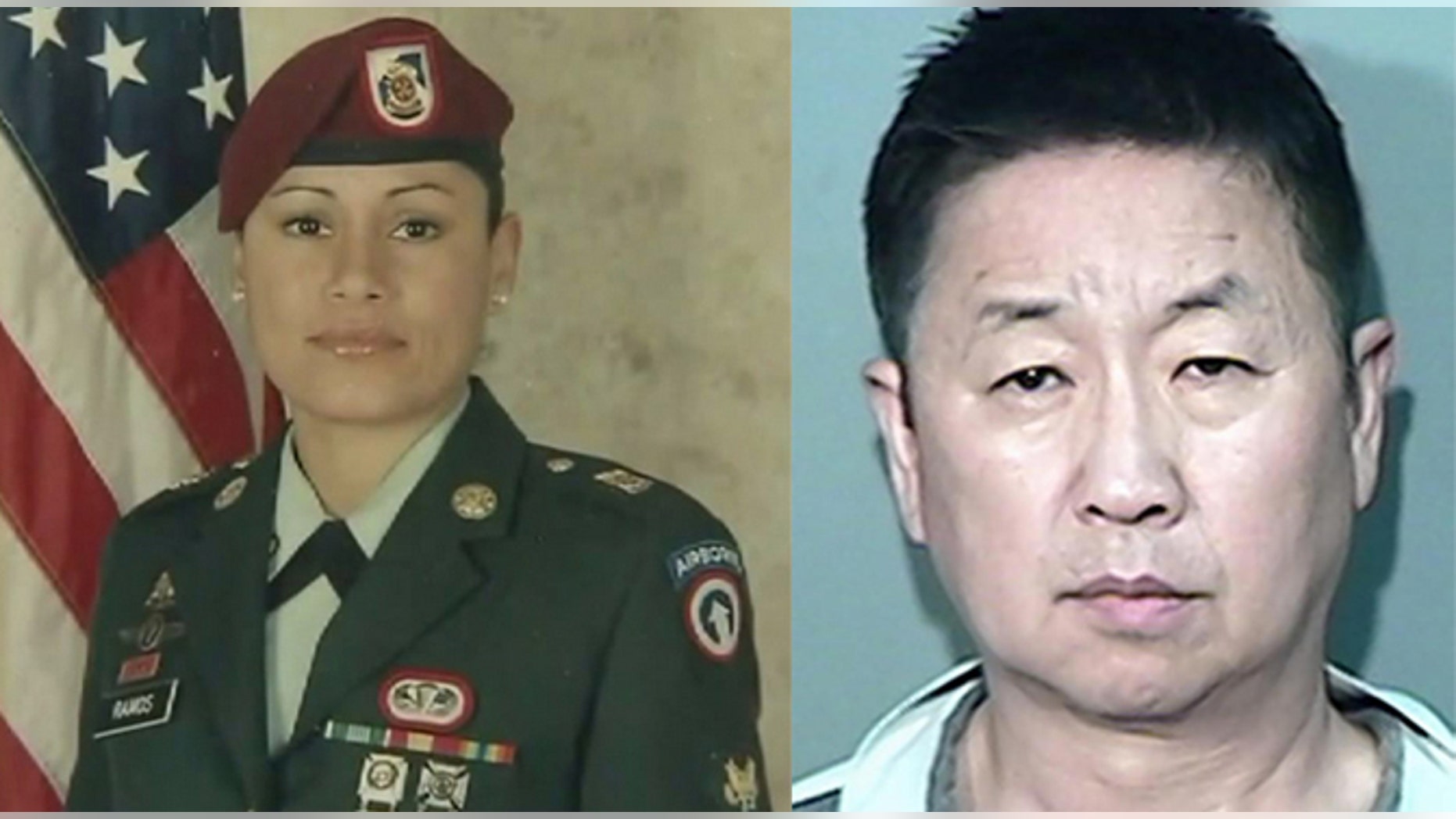 He was desperately in love with an army veteran, but after she rejected him, he killed her.
The man, a 55-year-old from Southern California, was found guilty Tuesday of murdering Maribel Ramos, 36, who was also his roommate.
According to prosecutors, Kwang Choi "KC" Joy killed Ramos when she asked him to move out of the apartment because he couldn't pay his share of the rent.
Ramos' body was found badly decomposed body was found in May of last year in the wilderness near Modjeska canyon.
For Joy, who had fallen madly in love with Ramos, even going as far as having surgery to make his eyes look younger, according to NBC Los Angeles, moving out of the apartment meant the end of his relationship with her.
"Maribel was his life, and the opportunity for him to be with the love of his life was coming to an end," Orange County Deputy District Attorney Scott Simmons said during the trial.
Chillingly Ramos called 911 eleven days before her death after an intense fight over rent. Ramos, crying, told the operator she was afraid of Joy and that if she had a gun she would kill him.
"I don't feel safe," she said in the 911 call.
Less than two weeks later, she was dead. Ramos was last seen on May 2, 2013. Her family reported her missing the next day when she didn't show up for a scheduled veterans event and a softball game, according to myfoxla.com.
Prosecutors showed surveillance video of Joy walking into an Orange Country Library where he did an Internet search for "How long does it take a human body to decay?" They also showed he searched for a map of Santiago Canyon, the exact location where Ramos' body was found.
The prosecution also presented photos of Joy taken right after his arrest that, they say, prove Ramos fought back during a struggle in the moments before her death: they show scratches on his arms, legs, and a swollen right eye.
Ramos served in the Army for eight years. She served two tours of duty in Iraq and South Korea and was honorably discharged in 2008.
She was majoring in criminal justice and was set to graduate in May of last year.
Follow us on twitter.com/foxnewslatino
Like us at facebook.com/foxnewslatino