Romania's premier resigns as head of ruling party amid corruption probe to 'prove innocence'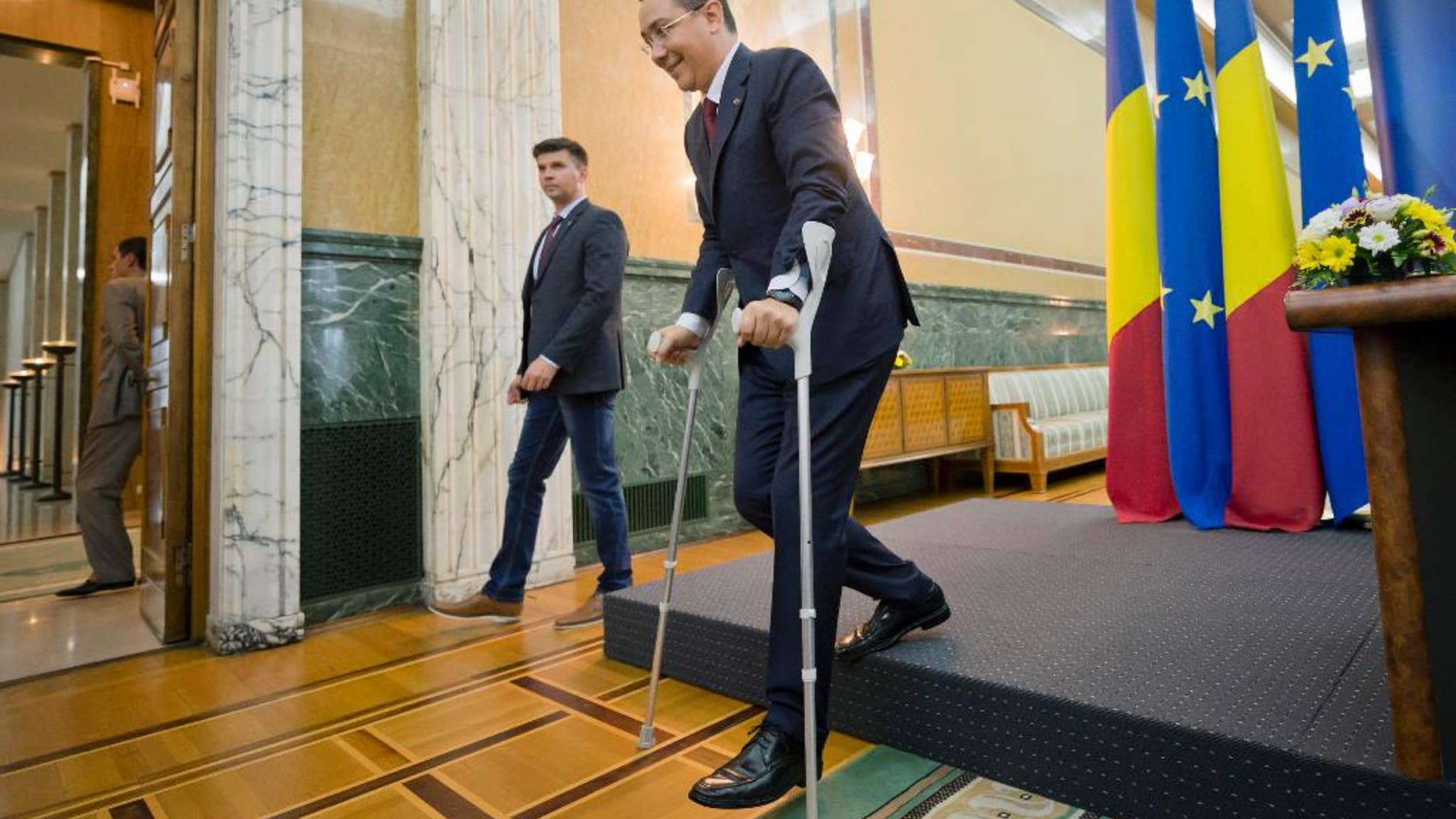 BUCHAREST, Romania – Romania's prime minister has resigned as chairman of the ruling Social Democratic Party amid a corruption investigation, saying he wanted to prove his innocence.
Prosecutors say Victor Ponta is suspected of a conflict of interest, money laundering and tax evasion on June 5. He denies wrongdoing.
President Klaus Iohannis called on Ponta to resign as premier, and he refused.
The allegations stem from work that Ponta did as a lawyer in 2007 to 2008 when he was a lawmaker.
Ponta wrote on his Facebook page on Sunday that he was quitting the party leadership to prove his innocence. He is due to appear before anti-corruption prosecutors on Monday.
The 42-year-old prime minister was absent for three weeks after he had a knee operation in Turkey and resumed his post Thursday.