Rights groups blast sentence against Bahrain Shiite activist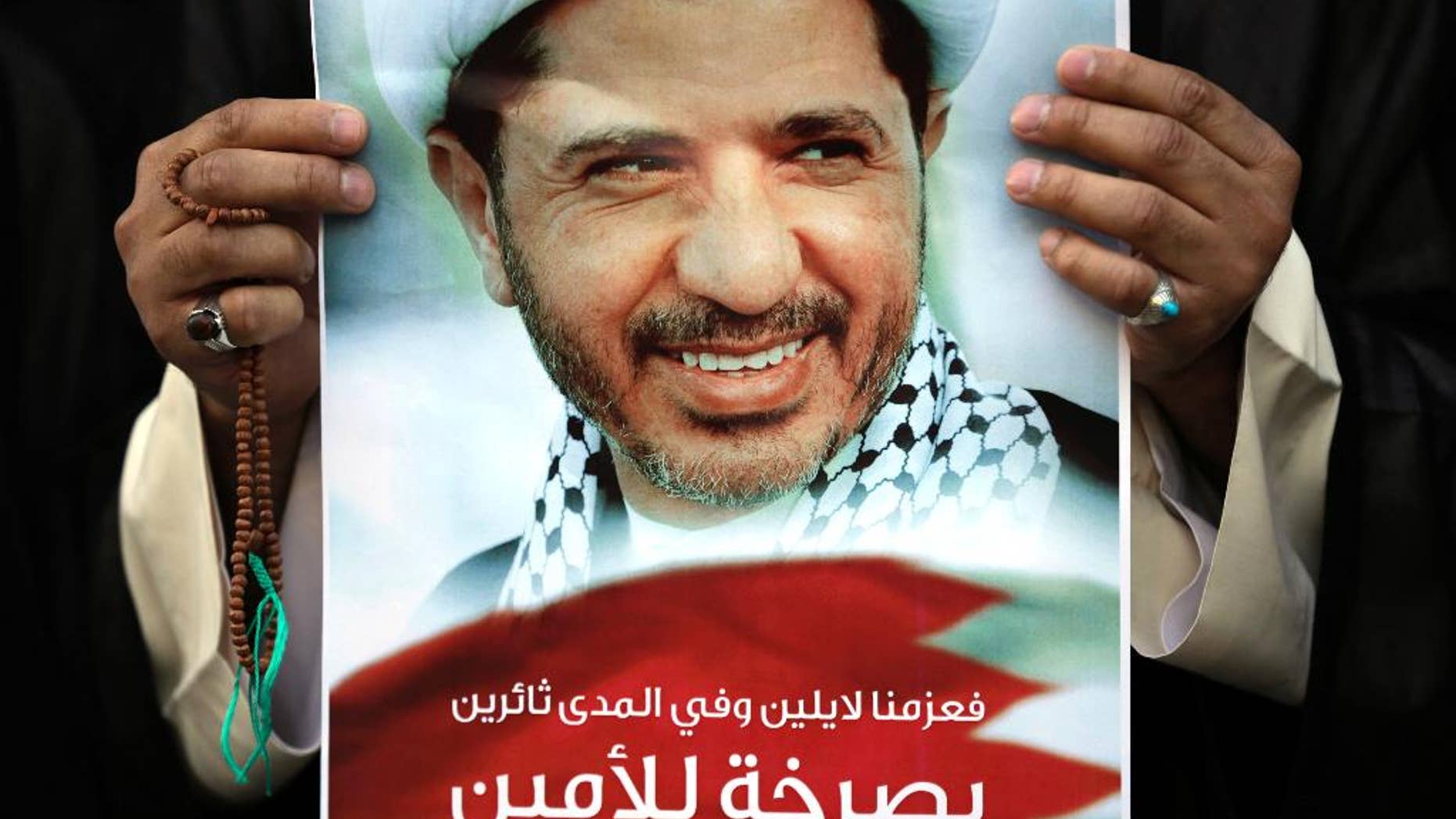 DUBAI, United Arab Emirates – Human rights groups are sharply criticizing a Bahraini appeal court's ruling upholding a nine-year prison sentence against the country's leading Shiite opposition figure.
Amnesty International and the Bahrain Institute for Rights and Democracy were among the groups condemning Monday's verdict against Sheikh Ali Salman. He is secretary-general of Al-Wefaq, Bahrain's largest Shiite political group.
Amnesty's Mideast Deputy Director of Campaigns Samah Hadid says the ruling shows "Bahrain's flagrant disregard for the right to freedom of expression."
Salman was initially sentenced to four years on charges that included incitement and insulting the Interior Ministry, prompting appeals by his lawyers and prosecutors. In May his sentence was raised to nine years on appeal, a ruling upheld Monday.
Salman was a central figure in the 2011 Arab Spring-inspired uprising against the Sunni-led government.