Richardson: Korean Tension 'the Worst I Have Ever Seen'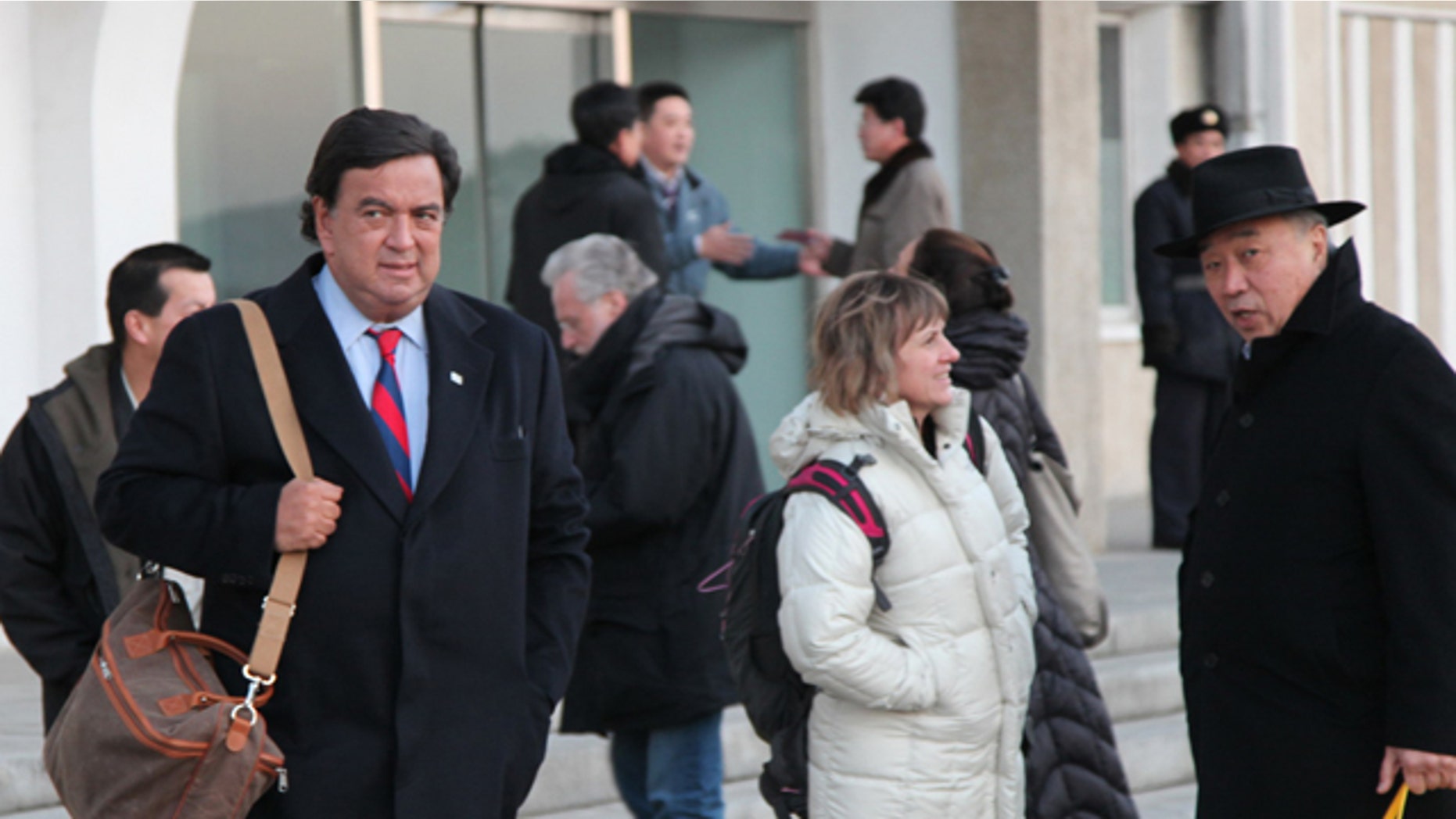 SANTA FE, New Mexico -- Fresh off a peacekeeping trip to the Korean peninsula, New Mexico Gov. Bill Richardson warned violence between North and South Korea could flare anew if the South continues its military drills and the North abandons its intentions to refrain from retaliation.
A former U.S. ambassador to the United Nations, Richardson spent the past few days serving as an unofficial envoy aiming to bring some stability to a region that has been reeling since last month's deadly North Korean artillery attack on a South Korean island.
Richardson told The Associated Press in an interview Wednesday that the large mobilization of South Korean troops, tanks, helicopters and fighter jets was another test for the North, which has shown restraint in recent days.
"The situation is still a tinderbox. There's still enormous tension, enormous mistrust and I believe diplomacy is what is needed to get us out of this tinderbox," said Richardson, who admitted he was tired -- but hopeful -- following his meetings with North Korean officials.
Richardson, who has been to North Korea several times, characterized the situation as "the worst I have ever seen on the peninsula."
The latest round of military drills by the South follows North Korea's shelling of Yeonpyeong Island a month ago and the deadly sinking in March of a South Korean warship that Seoul blames on Pyongyang.
The North made conciliatory remarks this week after Richardson urged them to exercise restraint in response to the South's military drills. The North also indicated it would allow international inspections of its nuclear programs and that it would be open to negotiating the sale of fuel rods to South Korea as well as the creation of a hotline between the two countries to avoid potential crises.
"The conversations I had with them indicate to me that perhaps they're ready to turn a page, that they realize they went too far," Richardson said, mentioning the ship sinking earlier this year and the country's increased nuclear activities.
"This isolation that they've imposed upon themselves, this bunker mentality is not working," he said. "Their people need food, their people need jobs, they need to get out of sanctions and I believe they realize this and it could be they're changing. But let there be verification because their credibility is suspect."
Richardson, an unofficial diplomatic troubleshooter whose missions have included securing the release of hostages in Sudan and Iraq, has a unique relationship with North Korea. Officials there respect him, and some even like him, he said.
"I think in a situation like this it's useful to have somebody they can talk to," Richardson said. "I gave them a lot of grief when I was there. I'm not their apologist. I told them they had to clean up their act."
Aside from his domestic responsibilities in New Mexico, Richardson acknowledged he has concerns about the safety of the thousands of American troops in the Korean region and concerns about youth from North and South Korea being swept up in violence brought on by war.
Richardson said he has "that feeling" that North Korea will make good on the agreements reached during his visit.
"They're so isolated and since no one talks to them, they all think what they do sometimes makes sense. Maybe I was a little dose of reality," he said, "but now it's up to governments to step in."