Restaurants across U.S. cook up 'bad hombre' specials after Trump comment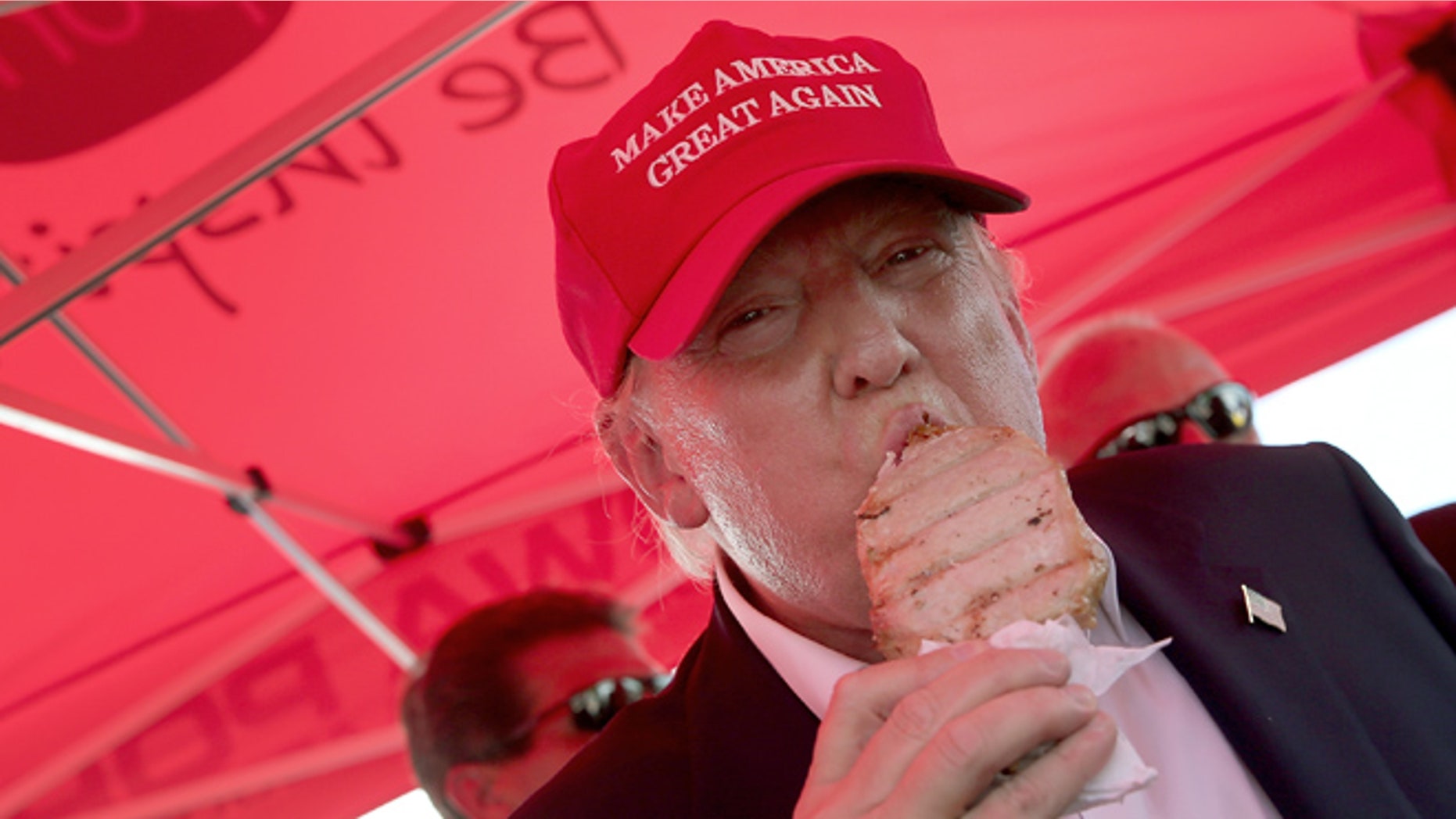 One of Republican candidate Donald Trump's comments at the final presidential debate has inspired scorn – and deliciousness.
Trump promised at Wednesday night's debate with Hillary Clinton in Las Vegas that if elected president, he would remove the "bad hombres" who are in the United States illegally quickly.
On social media, critics made fun of his Spanish as well as his sentiment, but at restaurants across the country, inspiration was striking.
There's the El Corazon taco truck in Portland, Maine, whose owners told TMZ that they sold out of the Bad Hombre Burrito – which includes carnitas, carne asada, grilled onions, jalapeño peppers and extra hot sauce – in about 2 hours after putting it on the menu Thursday morning. The Grubhouse, a breakfast and lunch spot in South Philadelphia, introduced their own Bad Hombre Breakfast Sandwich, which is jam-packed with chorizo, eggs, pepper jack and jalapeño ketchup.
In Nashville, visitors to the Rosepepper Cantina can sip on a "Bad Hombre" cocktail made with "very, very strong, believe me, Mezcal."
Democrats won't be left high and dry as the restaurant is also serving up a cocktail called "The Nasty Woman," after Trump's comment about Clinton at the debate, that includes "a potent, but well-aged tequila."
Along with these actual brick-and-mortar establishments, a tongue-in-cheek website called Bad Hombre Tacos popped up hours after the debate. It offers such fictional fare like "The Donald" – a mini-taco "made for small hands ... [and] smothered in an orange bigot sauce," and "The Pence," which is "your typical Midwestern taco. Potatoes, meat and no spice."
This is not the first time that food – and particularly Mexican – has played a big role in the presidential election.
On Cinco de Mayo, Trump tweeted a picture of himself about to eat a taco bowl along with a comment about loving Hispanics.
In September, the leader of Latinos for Trump, Marco Gutierrez said that if immigration were to go unchecked, America would have "a taco truck on every corner."
That comment set off a social media storm and, a month later, led to a group of taco truck owners on Wednesday creating a symbolic wall at the entrance of the Trump International Hotel and Casino in Las Vegas ahead of the final presidential debate.
Clinton has not been immune from spicing up the campaign via Mexican food. In fact, she started it.
In April 2015, shortly after announcing that she was running for president, Clinton made news after not being recognized at a Maumee, Ohio, Chipotle restaurant ordering a chicken burrito bowl.
A few days after Gutierrez's taco truck comment, Clinton addressed the Congressional Hispanic Caucus Institute. "By the way," she told the Latino lawmakers, "I personally think a taco truck on every corner sounds absolutely delicious."