Republicans In Washington State Senate Introduce 'Real Hope' Dream Act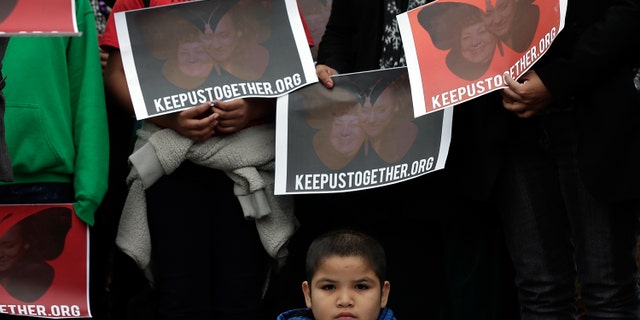 OLYMPIA, Wash. (AP) – Leaders in the Washington state Senate on Thursday introduced a measure that expands college financial aid for students who are illegally in the country just weeks after the House passed a similar bill.
Senate Bill 6523 is sponsored by Republican Sens. Barbara Bailey, Joe Fain, Andy Hill, Steve Litzow, Bruce Dammeier and Majority Leader Rodney Tom, the Democratic leader of the predominantly Republican Majority Coalition Caucus.
Senate officials said that on Friday, they would pass both that bill and another to allow students who are National Guard members and those on active military duty, as well as their spouses and children, to pay resident tuition rates.
"It's not about immigration," Bailey said at a news conference Thursday afternoon. "It's about making sure that we take care of the students that live in our state and making sure that we don't create false hopes but that we give real hope."
Democratic Gov. Jay Inslee thanked Senate leaders "for standing on the side of opportunity for all."
"It is heartening that we now have a clear path to help more Washington students pursue their college dreams," he said in a written statement.
The Senate measure, called the "Real Hope Act," is nearly identical to the so-called Washington Dream Act, House Bill 1817, which passed out of the House on a bipartisan vote on the first day of the legislative session that began earlier this month. The measure expands state financial aid for college students in the country without legal status. The House version didn't identify a funding source for the measure, but the Senate proposal allocates $5 million through June 30, 2015, from the state's general fund to pay for the financial aid payments under the state need-grant program.
Tom initially had said that the measure wouldn't gain traction in the Senate because his caucus had other priorities. Bailey, who initially had hesitation over costs, said the funding plan changed her mind, but she acknowledged that not everyone in her caucus is in agreement.
"There's a great deal of passion and emotion around this whole issue," said Bailey, who is chairwoman of the Higher Education Committee. "It's not been an easy issue for us to come to some agreement."
Dulce Siguenza, a 19-year-old college student from Seattle, joined lawmakers at the news conference. Siguenza, whose parents moved to Seattle from Mexico when she was 11, said she had to drop out of the University of Washington and transfer to a community college after her freshman year because she didn't qualify for financial aid due to her legal status.
Siguenza cried as she thanked lawmakers for moving forward with the measure.
"We promise you that we will make you guys proud," she said. "This bill will give us the opportunity to reach our goals and to give back to our community later on."
Emily Murphy, a lobbyist for OneAmerica, an immigrant-rights group, said she was heartened by news of the Senate bill.
"If and when it passes, it will provide hope and opportunity to a generation of young Washingtonians who have worked their whole lives for this moment," she said.
Follow us on twitter.com/foxnewslatino
Like us at facebook.com/foxnewslatino