Repressive Ecuador odd choice for WikiLeaks' Julian Assange's asylum bid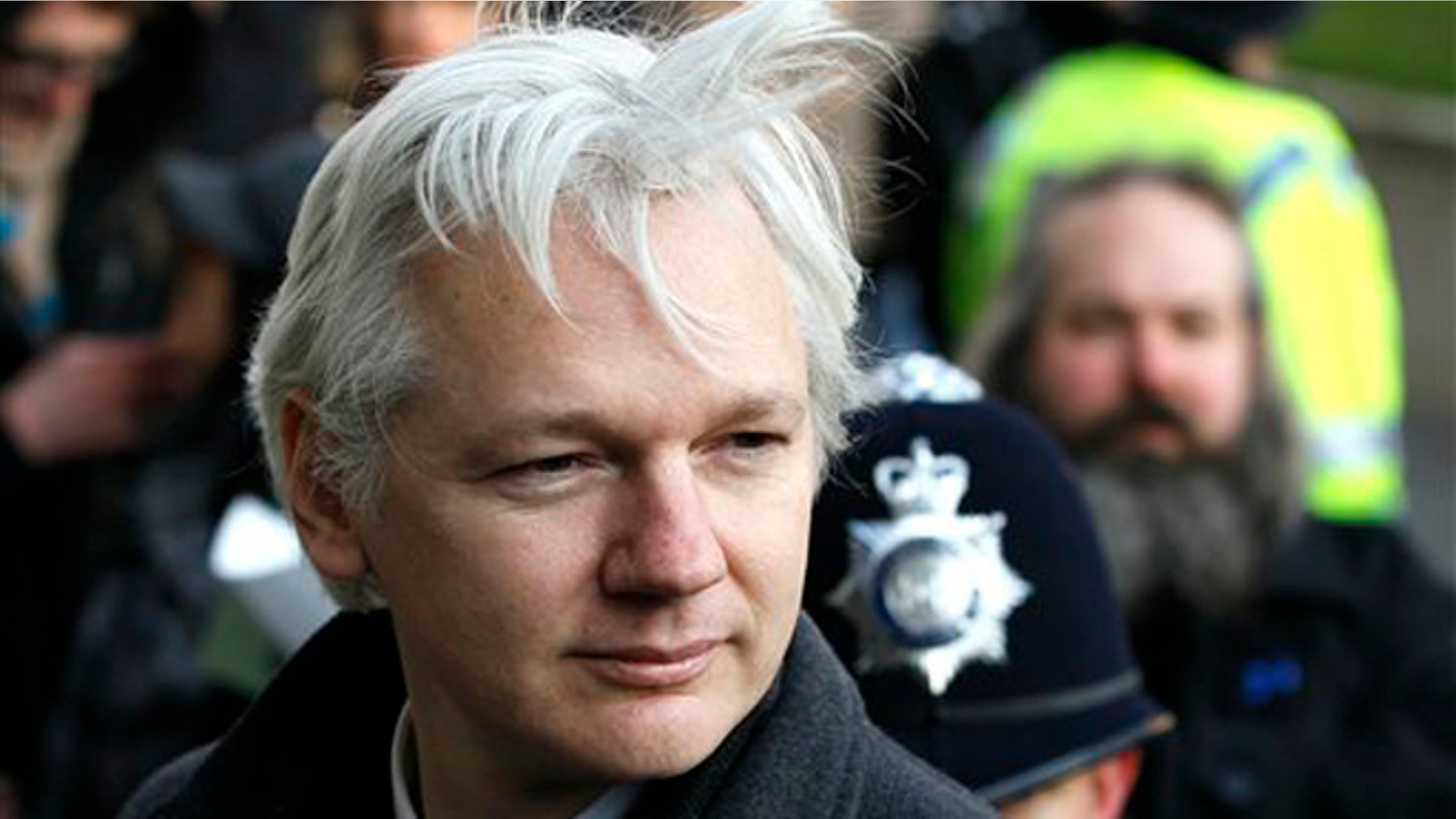 Ecuador is an unlikely place for WikiLeaks mastermind and self-styled free speech activist Julian Assange to seek asylum, given its long history of repression, corruption and human rights violations.
The South American nation is set to decide whether to grant the request to Assange, who has been holed up in its embassy in London since Tuesday. Assange faces extradition back to Sweden where he is wanted for questioning over alleged sexual assaults on two women. But turning to Ecuador for help is a curious choice, according to experts familiar with the nation's history and current regime of Rafael Correa.
"For someone like Julian Assange, it is a remarkably cynical and hypocritical move to make," said Arch Puddington, vice president of research at Freedom House, a New York-based human rights advocacy group. "I don't think he would find life in Ecuador very comfortable. It's a country that does not value freedom of the press or freedom of expression.
"He certainly would be unable to continue his work on WikiLeaks," Puddington added.
Human Rights Watch says Correa has continued a longstanding policy of not allowing dissent.
"Ecuador's laws restrict freedom of expression, and government officials, including Correa, use these laws against his critics," the world watchdog says. "Those involved in protests marred by violence may be prosecuted on inflated and inappropriate 'terrorism' charges.
The Ecuadorean government has an "insult law" in place known as Descato, which historically has criminalized free speech and expression. Under Descato, which is part of the Ecuadorian Criminal Code, any person who "offends" the president could be sentenced up to two years in prison and up to three months for "offending" any government official.
Police corruption and abuses are widespread across the country and murder cases involving criminal gangs never go to trial as they are often attributed to a "settling of accounts," according to critics.
Assange told Australian Broadcasting Corp radio via phone that he decided to turn to Ecuador after his native Australia refused to intervene in his planned extradition from Britain to Sweden.
He said Wikileaks had "heard that the Ecuadorians were sympathetic in relation to my struggles and the struggles of the organization with the United States."
Assange indicated he doesn't know when Ecuador will decide on his case.
Staff at Ecuador's London embassy confirmed a decision was expected from Ecuador's capital, Quito, on Thursday.
Per Samuelson, one of the two Swedish lawyers handling Assange's case, said his client "feels that he's persecuted politically by the U.S." since dumping hundreds of thousands of stolen sensitive U.S. cables and documents.
"He is convinced that the U.S. is preparing charges," Samuelson said. "He feels that his asylum application is not about the crime accusations he faces in Sweden, but is about getting protected from the U.S."
Assange's dramatic asylum bid took many of his supporters -- and even his lawyers -- by surprise. Samuelson said he had not been informed about Assange's plans until the Australian had already entered the embassy.
British officials say Assange is beyond their reach in the embassy, but that he will be arrested if he leaves for breaching his bail conditions.
The left-leaning Correa, who has sought to reduce U.S. influence in Latin America, has praised WikiLeaks for exposing U.S. secrets, and has offered Assange words of support.
Correa said Wednesday that Assange had made it clear in his letter requesting asylum that "he wants to continue his mission of free expression without limits, to reveal the truth, in a place of peace dedicated to truth and justice."
The Associated Press contributed reporting to this story.