Record-breaking snowfall in Moscow disrupts flights, wreaks havoc on roads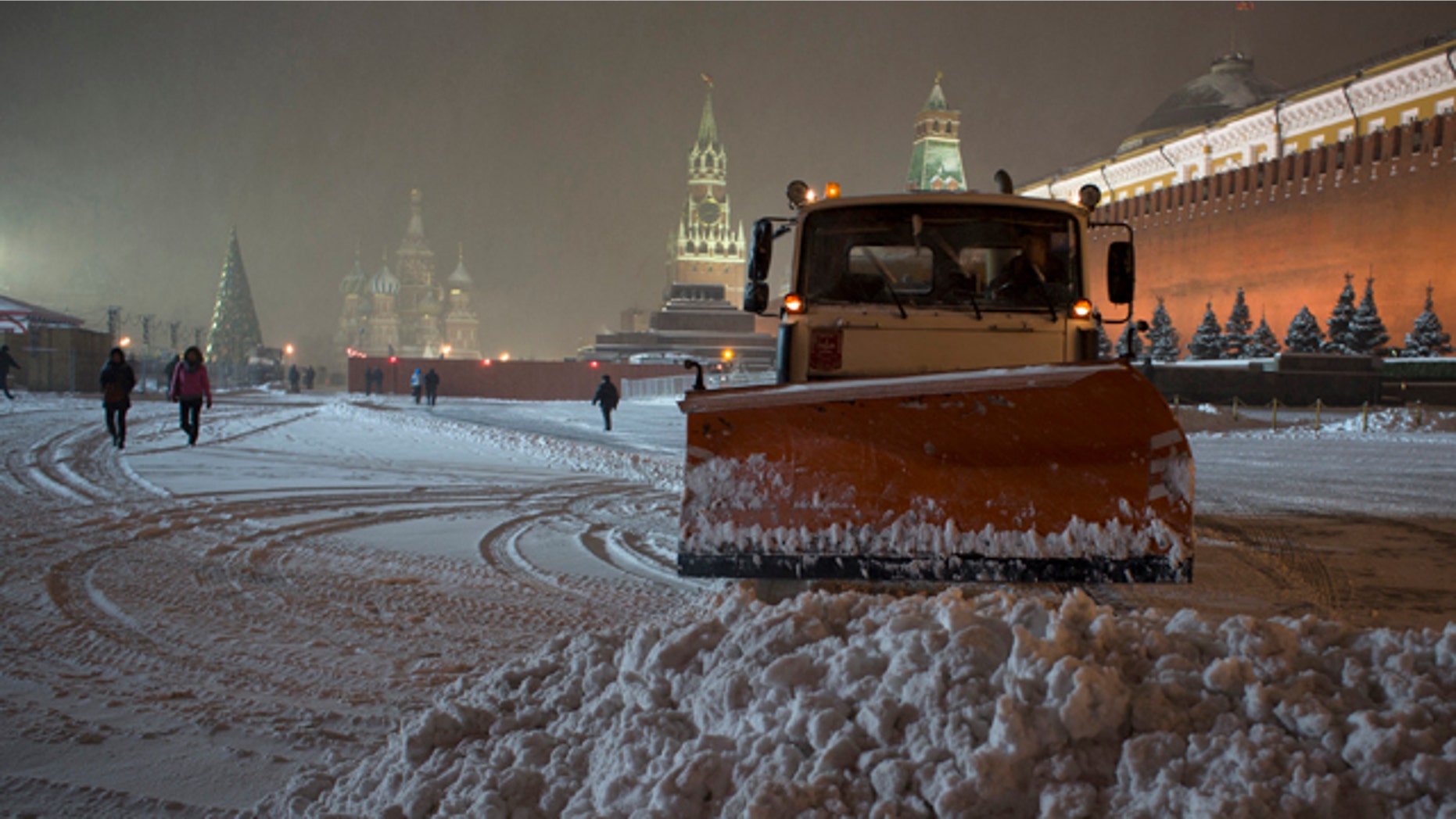 MOSCOW – A record-breaking snowfall in Moscow has disrupted flights, created havoc on the roads, and forecasters say the storm will rage until Friday morning.
Moscow's city hall said the Russian capital hasn't seen a bigger snowfall in November in about 50 years. The weather forecast service said on Thursday that a third of November's typical amount of snow had fallen in the past 24 hours, creating a 12 centimeter (4.7 inches) cover.
The roads in the capital were clogged up and about 70 flights from Moscow's largest Domodedovo airport were disrupter overnight. On Thursday, all three of the capital's airports are working normally.