Putin foe Alexei Navalny opens presidential campaign office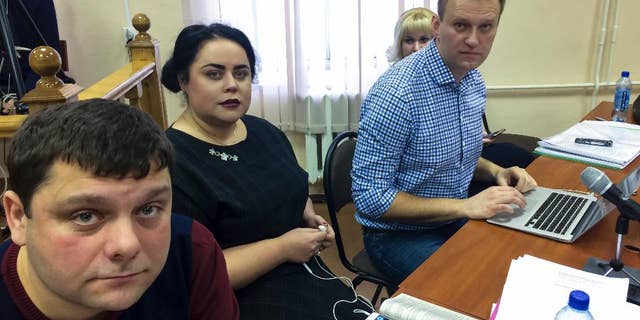 ST. PETERSBURG, Russia – Alexei Navalny, Russia's most prominent opposition figure, has opened his first regional office for a presidential bid, despite an imminent court verdict that could bar him from running.
Navalny, an anti-corruption activist and vehement foe of President Vladimir Putin, intends to run for president in 2018. But a court on Wednesday is to announce the verdict in his retrial on fraud charges. If convicted, his candidacy would be blocked.
Opening his campaign office in St. Petersburg on Saturday, Navalny claimed "the Kremlin will do its best not to let me participate in the election."
He said that opening the office, which is to collect petition signatures for his candidacy, before the court verdict "is aimed at making them give me access to the election."