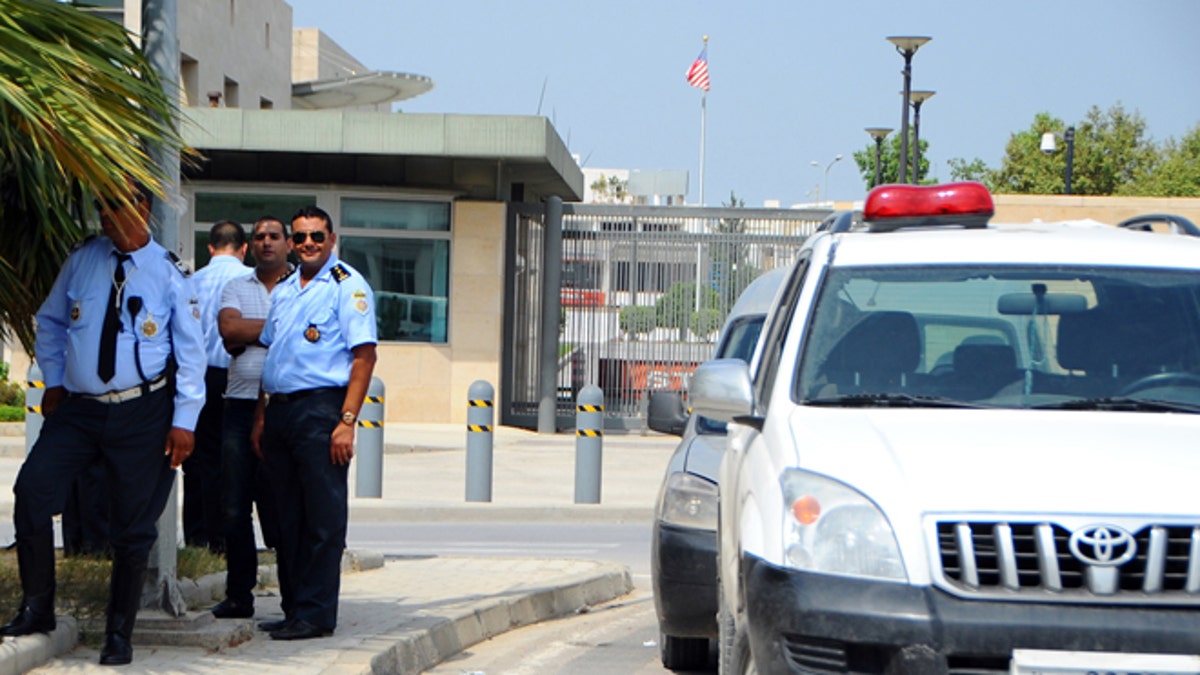 TUNIS, Tunisia – About 50 protesters burned American flags outside the U.S. Embassy in Tunisia's capital as part of widespread anger across the Muslim world about a film ridiculing Islam's Prophet Muhammad.
An Associated Press photographer present Wednesday witnessed demonstrators burning and trampling a number of American flags. Protesters were kept back from the embassy by reinforced security.
A small number of women wearing the Islamic niqab, or full-face veil, were among the crowd Wednesday.
In Libya, the U.S. ambassador and three other Americans were killed when a mob of protesters and gunmen overwhelmed the U.S. Consulate in Benghazi.