Prosecutor to appeal lenient sentence for man who raped 3-year-old girl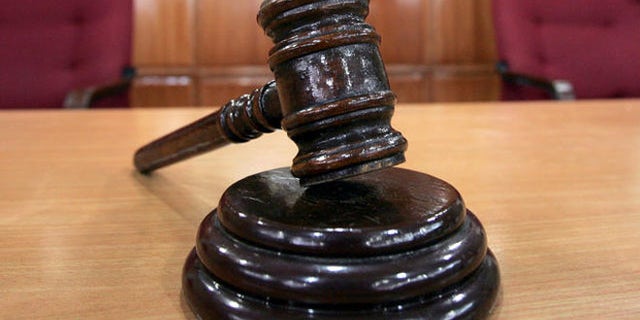 NEWYou can now listen to Fox News articles!
SANTA ANA, Calif. (AP) – A California district attorney said Wednesday that he will appeal a judge's decision to give a lighter sentence to a man who sodomized a 3-year-old girl.
Kevin Jonas Rojano-Nieto received a 10-year sentence on Friday. The judge ruled that in this case, the state's mandatory minimum sentence of 25 years to life would be unconstitutionally cruel and unusual punishment.
In his nine-page analysis, Orange County Superior Court Judge Michael Marc Kelly said he compared sentencing for similar and other offenses, looked into details of the case and took into account a court-ordered psychological examination and a sentencing report that concluded Rojano-Nieto wasn't a true pedophile or sexual predator and wouldn't pose a danger to society.
"Although serious and despicable, this does not compare to a situation where a pedophilic child predator preys on an innocent child," the judge said. "There was no violence or callous disregard for (the victim's) well-being."
In a victim-impact statement read in court, the girl's parents said they believed Rojano-Nieto was a good but troubled person who needed rehabilitation and therapy.
Orange County District Attorney Tony Rackauckas said he disagreed with the sentence and will appeal it.
"We look at the facts of the case," he said. "This is a horrendous crime and one deserving of the punishment outlined in the law."
Kelly could not comment because California's code of judicial ethics prohibits judges from commenting on pending or impending proceedings, Superior Court spokeswoman Gwen Vieau said.
Rojano-Nieto, 20, was playing video games in the garage of his Santa Ana home last June 4 when the girl, a relative, wandered in.
Rojano-Nieto then locked the garage door and assaulted the girl, prosecutors said.
When her mother briefly appeared at the locked door to look for her, Rojano-Nieto put his hands over the child's mouth to keep her from crying out, prosecutors said. He later unlocked the garage door.
The assault was discovered moments later when the mother found the girl and took her inside, where the child complained of pain, prosecutors said.
The girl briefly took the stand at trial, and a recording of her describing the assault to a social worker was played for the jury.
In December, Rojano-Nieto was convicted of sodomizing the girl and committing a lewd act on a minor.
The judge noted that the sentence of 25 years to life was the same as that for premeditated murder. He said it would meet the legal standard of being "grossly disproportionate" in the case and thus cruel and unusual.
"The manner in which this offense was committed is not typical of a predatory, violent brutal sodomy of a child case," Kelly wrote.
"Mr. Rojano did not seek out or stalk (the victim) ...He inexplicably became sexually aroused but did not appear to consciously intend to harm (the victim) when he sexually assaulted her," the judge wrote.
Rojano-Nieto also stopped the assault within seconds, recognized the wrongfulness of his act and has been remorseful, the judge wrote.
The victim "appears to be a happy, healthy child," Kelly wrote. "It is hard to gauge how this crime might affect her mental state in the future, but she did not suffer serious violent physical injuries, and by all accounts she appears to be headed for a normal life."
Rojano-Nieto's attorney said the judge wasn't letting his client off the hook but issued an appropriate sentence.
"That in no way excuses his conduct," Erfan Puthawala said. "What he did was a terrible offense."
Rojano-Nieto, who had no criminal record, suffers from psychological issues stemming from growing up in a dysfunctional and abusive family, he said.