Prosecutor accuses man of 'cowardly' slaying of lawmaker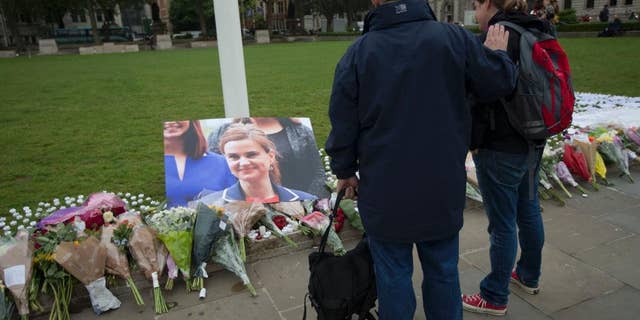 LONDON – A prosecutor alleges that the man charged with murdering British lawmaker Jo Cox repeatedly shouted "Britain First" as he shot and stabbed her a week before the vote to leave the European Union.
Richard Whittam accused 53-year-old Thomas Mair of carrying out the "cowardly attack" in his opening statement as the trial opened Monday. The June 16 attack shocked Britain at a time of heated debate about sovereignty, immigration and self-determination ahead of the landmark vote.
Cox, who supported the campaign to stay in the EU, was about to hold a session in her constituency in northern England when she was attacked. A 77-year-old local man risked his own life in an attempt to save her.
Jurors were told that Mair had pleaded not guilty.
The case is expected to last three weeks.