Prominent German exec. Thomas Middelhoff convicted over travel costs at troubled store firm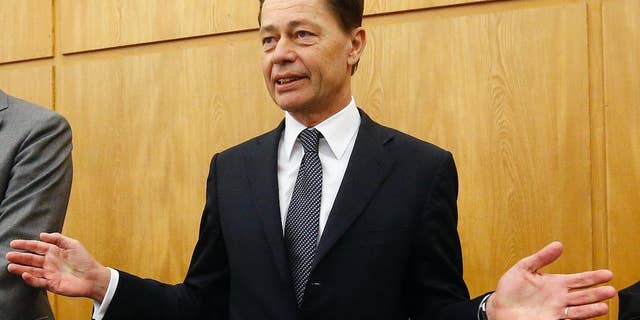 BERLIN – A prominent German business executive has been convicted of breach of trust and tax evasion and sentenced to three years in prison over costs he incurred as CEO of a troubled department store company.
Thomas Middelhoff was CEO of Arcandor, the now-bankrupt parent company of struggling German department store chain Karstadt from 2005-2009.
The state court in Essen found Friday he wrongly charged to Arcandor 26 private flights in chartered jets or helicopters, among other things, news agency dpa reported. It put the total cost to Arcandor at more than 500,000 euros ($623,000).
The 61-year-old Middelhoff, a former CEO of media group Bertelsmann, denies any wrongdoing. He says he went to Arcandor "to save the company, to save jobs."