Principal at New York City public school for gifted kids apologizes for racist comments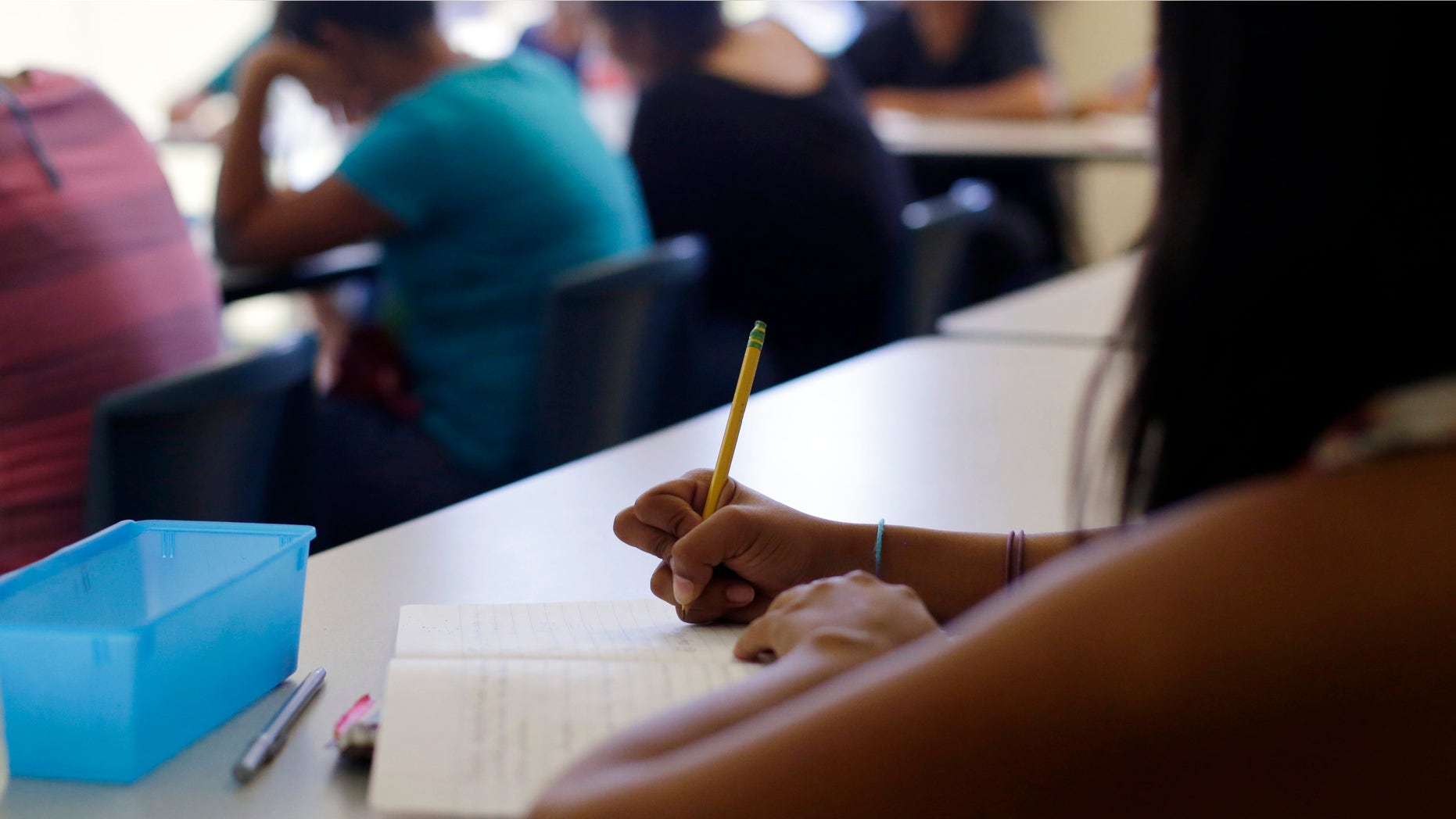 The principal of a highly selective New York public school for gifted kids shocked prospective parents when she allegedly made racist comments disparaging Spanish speakers.
According to parents who attended an open house for Brooklyn School of Inquiry (BSI) on Tuesday, Principal Donna Taylor explained to parents and dozens of prospective 6th grade students why kids need to learn to speak a foreign language, DNAinfo reported.
"In New York City, if you don't speak Spanish, you're going to clean your own house," Taylor reportedly said, according to José Orbegozo, who wrote a letter of complaint to the Department of Education (DOE) after the tour.
She also is reported to have referred to BSI as "the whitest school in New York City." Located in the Bensonhurst section of Brooklyn, its enrollment is 73 percent white, 17 percent Asian-American, 5 percent black and 5 percent Hispanic.
"The message I took away was clear from the principal's statements: Brooklyn School of Inquiry is an elitist and discriminatory school, led by an insensitive principal," he wrote.
Orbegozo, who is from Colombia, told DNAinfo that up to that point, he had been very impressed by the school, which includes students from Kindergarten through 6th grade. The principal's remarks were "awful, offensive and really upsetting." He was so taken aback by her comment that he wrote it down on the open house's flier to better remember it.
"You cannot address an audience of 10-year-old kids and their parents and make irresponsible and racist comments. She is a public employee, the leader of a school, and she should be held accountable," he said.
Rory Bernstein, who also wrote down the comment because she was so "shocked," told DNAinfo that it sounded like Taylor was saying, "We are training you to be this elite cadre who will lord over Spanish-speaking people one day."
"The principal started out talking about how she wanted Spanish classes and how she studied the language herself starting in seventh grade and then she let this bomb drop," Bernstein said.
According to DNAinfo, Taylor sent an email to current parents at the school on Wednesday afternoon apologizing for her comments.
"Yesterday at an open house, I made statements, the nature of which was misunderstood and some attendees were offended," she wrote in an email. "Diversity is an issue that is near and dear to me, and I deeply regret my poor choice of words."
DOE spokeswoman Devora Kaye released a statement saying that Taylor used poor judgment in her choice of words and has apologized to the school community.
"We value the diversity of our students and we are committed to equity, access and opportunity for all students – regardless of race, ethnicity, immigration status, neighborhood or economic status," Kaye added.
Apparently some parents didn't feel like Taylor's apology was sufficient. The school's website posted a statement from Taylor clarifying that, "I am reaching out one more time to say this: words matter. I take full and complete responsibility for the fact that I used words that hurt and offended others. It was clumsy, it was dumb, it was insensitive and I am truly sorry.  It was not my intent, but that does not excuse me."
Follow us on twitter.com/foxnewslatino
Like us at facebook.com/foxnewslatino